Babar Azam resigns as Pakistan captain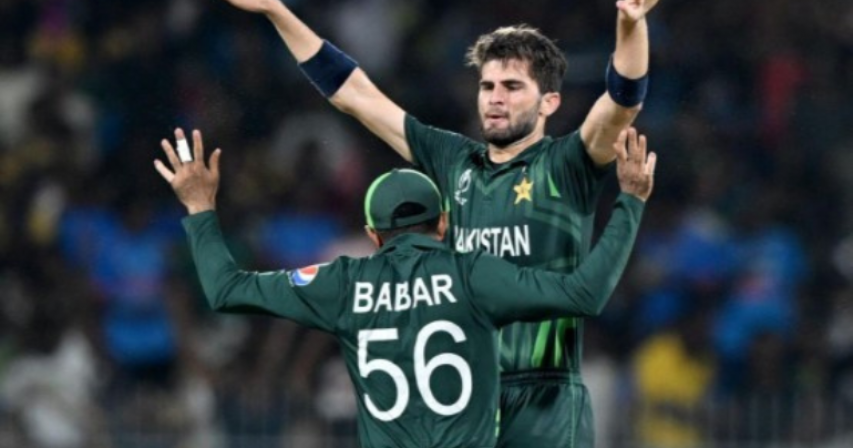 Babar Azam resigns as Pakistan captain
Title: "Pakistan Cricket Undergoes Leadership Overhaul: Shaheen Shah Afridi and Shan Masood Take the Helm"
In a significant shake-up for Pakistan cricket following their disappointing World Cup performance, Babar Azam announced his resignation as captain across all formats. The Pakistan Cricket Board (PCB) decided to relieve Azam of his limited-overs captaincy duties while expressing their desire for him to continue leading the Test team. The move came after Pakistan failed to reach the World Cup semifinals in India, putting Azam's captaincy under scrutiny.
Babar Azam, who had been at the helm since November 2019, addressed the decision on social media, stating, "Today, I am stepping down as the captain of Pakistan in all formats. It's a difficult decision but I feel it is the right time for this call. I will continue to represent Pakistan as a player in all three formats." The 29-year-old batsman's captaincy tenure faced challenges during the World Cup, resulting in four wins and five losses.
Shortly after Azam's announcement, Shan Masood was appointed as the Test team captain until 2025, while Shaheen Shah Afridi took over the leadership for white-ball cricket. The PCB did not specify the duration of Shaheen's tenure, but the T20 World Cup in the United States and the Caribbean is scheduled for 2024. Additionally, former captain Mohammad Hafeez was named team director, succeeding Mickey Arthur in the new coaching setup.
Mohammad Hafeez, who had a distinguished international career, playing 55 Tests, 218 ODIs, and 119 T20Is, expressed his commitment to the new role. The changes in leadership aim to bring a fresh perspective to the team and address the challenges faced during the World Cup.
Babar Azam acknowledged the rollercoaster ride of his captaincy journey, emphasizing his dedication to upholding Pakistan's pride and respect in the cricket world. Despite entering the World Cup as the top-ranked batsman, Azam struggled to make a significant impact, finishing the tournament with 320 runs and no centuries across nine games.
During Azam's captaincy, Pakistan achieved notable successes, with 20 Test matches resulting in ten wins, six losses, and four draws. In ODIs, Pakistan won 26 out of 43 matches, with 16 losses and one no-result. In T20Is, Azam led Pakistan to the semifinals of the 2021 Twenty20 World Cup and a runners-up finish in 2022, boasting 41 wins, 23 losses, and seven no-results in 71 matches.
As Pakistan looks ahead to a challenging tour of Australia, where they will play three Tests starting on December 14, the newly appointed captains, Shan Masood and Shaheen Shah Afridi, face the task of regaining form in Test cricket and leading the team effectively in white-ball formats. Pakistan's recent struggles in Test matches in Australia, with 14 consecutive losses, add to the challenges faced by the team.
Shan Masood, aged 34, brings experience to the Test captaincy, having played 30 Tests for Pakistan. Shaheen Shah Afridi, at 23, has already demonstrated leadership skills by guiding the Lahore franchise to two Pakistan Super League titles. His tenure begins with a five-match Twenty20 international series in New Zealand in January 2024.
The changes in leadership mark a new chapter for Pakistan cricket, with a focus on revitalizing the team's performance and achieving success across all formats. The appointments of Shan Masood and Shaheen Shah Afridi reflect the PCB's strategic approach to captaincy, aiming for a positive impact in Test and white-ball cricket. Mohammad Hafeez's role as team director adds further experience and expertise to the coaching staff, setting the stage for Pakistan's cricketing future.
For More Related Updates Please Visit Our Official Website
By- Sahiba Suri
By: Sahiba Suri