Colin Munro's Cricket Environmental Advocacy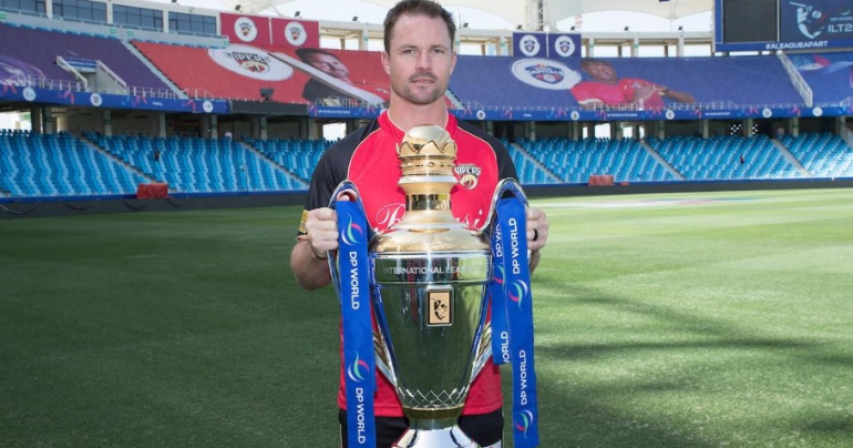 Colin Munro advocates environmental initiatives in cricket
Colin Munro, the New Zealand cricketer and captain of the Desert Vipers, is making a strong case for environmental initiatives in the realm of cricket. He's set to lead the Desert Vipers in the second season of the DP World Cup ILT20, which is the United Arab Emirates' equivalent of the IPL-style franchise league. Munro has voiced concerns about the adverse effects of climate change on the sport and is committed to promoting sustainability and eco-conscious practices within his team.
Munro is well-aware of the challenges that cricket faces due to climate change. He points out that the conditions for athletes have significantly deteriorated because of global warming. In his own words, "One thing I have noticed over my time involved in the game is that it does seem to be getting hotter on a regular basis. I can tell you, playing in very high temperatures is no fun at all."
Cricket, as an outdoor sport, is highly susceptible to the impact of changing weather patterns. Rising temperatures, extreme heat, and unpredictable weather conditions can disrupt matches and affect the well-being of players. Colin Munro's recognition of these challenges highlights the need for cricket and other sports to address environmental concerns and adapt to the changing climate.
Munro's advocacy for environmental initiatives, particularly within the Desert Vipers team, sends a strong message about the importance of sustainability in sports. As climate change continues to be a pressing global issue, athletes, teams, and organizations must take steps to reduce their carbon footprint, minimize environmental impact, and promote eco-friendly practices.
In addition to raising awareness about the environmental challenges faced by athletes, Munro's support for eco-conscious initiatives aligns with a broader global movement towards sustainable sports. Many sporting events and teams are adopting environmentally responsible practices, such as reducing plastic waste, conserving energy, and supporting conservation efforts.
As Colin Munro leads the Desert Vipers in the UAE's IPL-style franchise league, his focus on environmental initiatives not only benefits the team but also sets an example for the broader sports community. His commitment to addressing climate change issues in the context of cricket underscores the need for collective action to protect the planet while enjoying and promoting the sports we love.
In a world where athletes and sports enthusiasts have a significant platform, it's heartening to see individuals like Colin Munro using their influence to advocate for a more sustainable and eco-conscious future in sports.
For More Related Updates Please Visit Our Official Website
By- Sahiba Suri
By: Sahiba Suri