Weather: Temperature to touch 48°C in UAE with 85% humidity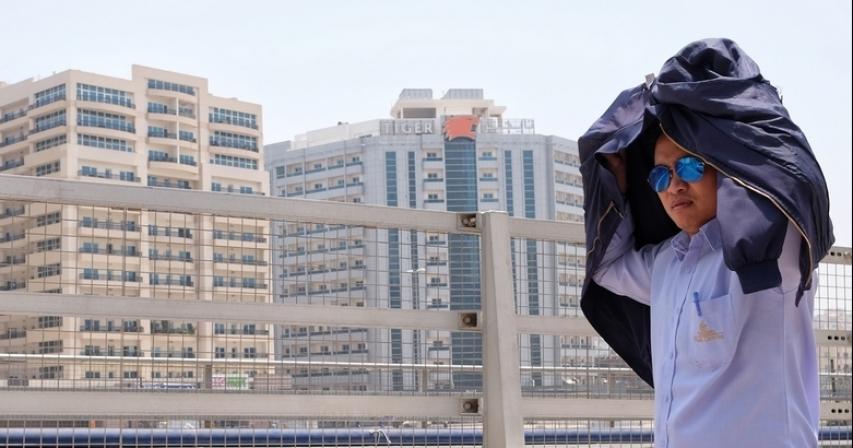 5 months ago / 310
The lowest temperature recorded over the country today morning was 23.7°C in Al Heben mountain.
It was a foggy morning in some parts of the UAE today, with the minimum temperature recorded at 23.7°C in Al Heben mountain at 6:45 am.
"The weather will be fair to partly cloudy, with a probability of clouds formation over some eastern areas by afternoon," the National Center of Meteorology," NCM said.
An increase in temperatures is expected today. The maximum temperature during the day is expected to hover around 44 - 48 °C along with internal areas.
المركز الوطني للأرصاد✔@NCMS_media
See المركز الوطني للأرصاد's other Tweets
المركز الوطني للأرصاد✔@NCMS_media
See المركز الوطني للأرصاد's other Tweets
In Dubai, temperatures are forecast to reach highs of 43°C with lows of 33°C. Abu Dhabi will have highs of 44°C and lows of 33°C, while in Sharjah the temperature is expected to reach up to 42°C and lows of 28°C.
المركز الوطني للأرصاد✔@NCMS_media
See المركز الوطني للأرصاد's other Tweets
The maximum humidity would be 65 to 90 percent across coastal, 60 to 85 percent in interior regions and between 60 to 80 percent in the mountains.
Winds reaching speeds of 40kmph are also likely in some areas.
The sea will be slight to moderate in the Arabian Gulf and in the Oman Sea.
/ Source: KhaleejTimes