3-day salary cut for federal government employees breaking COVID-19 rules in workplace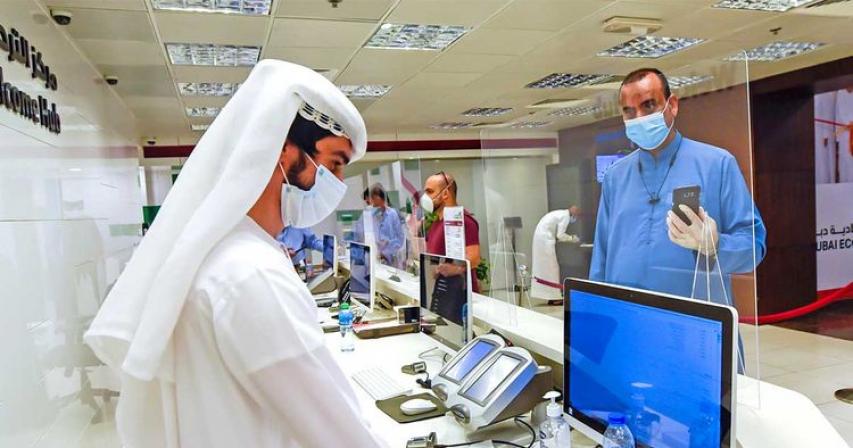 Authorities have issued a stern warning to employees in the federal government, reminding them that hefty penalties will be applied if they break preventive measures against COVID-19.
The Federal Authority for Human Resources (FAHR) reiterated its call to all ministries and federal authorities to raise the awareness of their employees, and urged them to adhere to its circulars and instructions related to the precautionary measures aimed at reducing the spread of coronavirus COVID-19.
It also urged government employees to maintain social distancing, as per its instruction manual on maintaining the work environment and working from offices during the COVID-19 pandemic, as well as the precautionary measures issued by relevant ministries and government entities.
According to the circular, the HR department of federal authorities should implement the manual's instructions when dealing with employees who violate the rules, which is in line with the federal human resources law and its executive regulations.
Violations and penalties
The federal HR authority pointed out that 12 rules have to be followed in the workplace, and that employees will be fined for shaking hands, exceeding the number of people in gatherings, not wearing a face mask, failure to carry out a PCR test when required, and failing to declare their health status to employers if displaying COVID-like symptoms.
On Monday, the UAE Ministry of Health and Prevention reported 777 new COVID-19 cases, bringing the country's overall infections to 80,266. No new fatalities were recorded during the past 24 hours, keeping the death tally at 399.
For their first and second offence, employees who shake hands at the office will face a written warning, while the third offence will lead to a deduction in their basic salary for one working day.
Employees who do not wear a face mask or who exceed the number of people in a gathering without maintaining a social distance will be issued with a written warning for their first offence. They will also face a cut in their basic salary for one working day for the second offence, and for their third offence, a deduction from their basic salary for a maximum of three days.
The most severe form of action will be taken against employees who have a positive COVID-19 test and continue to attend the workplace, while concealing the result from his direct supervisor, manager or colleagues. This type of violation will lead to a deduction of 10 days from the basic salary as a maximum penalty.