Valentine's Day in Dubai: Top Romantic Activities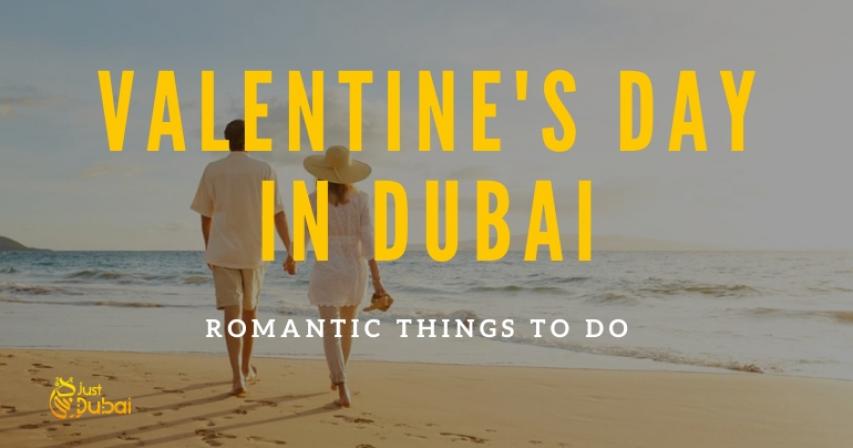 Romantic Activities to do in Dubai
Valentine's Day is a great opportunity to spend quality time with the one you love and make memories that can be cherished forever. Dubai offers a lot of romantic activities and events to choose from that make it the perfect place for a Valentine's Day date. Whether you want to relax and enjoy the beach or you're looking for an exciting adventure, Dubai has got you covered.
Take a helicopter tour
Experience the beauty of Dubai while on a thrilling helicopter ride getting an unrivaled aerial view of the city. Admire the city's beautiful landmarks, including the world-famous Burj Khalifa, the iconic Burj Al Arab, the breathtaking World Islands, and Palm Jumeirah, all from a unique vantage point high above the ground.
Enjoy a romantic dinner
Dubai is home to some of the world's best restaurants, making it the perfect place for a romantic dinner. From beachside dining to fine dining experiences, you'll find plenty of options to choose from. Make sure to make reservations in advance to ensure you have the perfect table for a memorable evening.
Check out this delightful dinner experience in the middle of the desert you will love : Dine in the Desert
Go On an Adventurous Date

Make quality time spent with your loved one adventurous. Dubai offers numerous adventure activities for couples looking for thrilling and unique experiences to celebrate love. Here are some of the best options you can check out:
Explore the coast of Dubai on a Jet Ski enjoying the thrill of speeding through: Book Now !
Experience jaw-dropping adventure at Jabal Jais Zipline: Book Now !
Go on a thrilling Blast Ride on Love Boats: Book Now !
Glide and Spin at an Ice Rink
Skate the night away with your loved one at one of the many ice rinks in Dubai. Ice skating in Dubai is an exciting and fun experience. Whether you're an expert skater or a beginner, ice skating in Dubai is sure to be a memorable experience.
Take a Hot Air Balloon Ride
Enjoy a once-in-a-lifetime experience with a hot air balloon ride over the Dubai. Admire the stunning views of the Dubai landscape as the sun rises, creating a romantic and memorable experience.
Walk along The Beach at JBR
The Beach at JBR is a stunning destination, perfect for a romantic walk along the shoreline. Capture your beautiful moments in a picturesque setting of JBR and enjoy a meal at one of the many restaurants and cafes along the way while watching the waves.
Attend a Special Event
Dubai is known for endless events happening at all seasons. Hence attending a special event that will entertain your loved one can never go wrong. Here are a few you can check out :
Add some spark to your Valentine's Day with Sher Oston and His Orchestra: Book Now
Invite your art-enthusiast date to join you at the Pablo Picasso exhibit and delve into the masterpieces of one of the most influential artists of the XX century: Book Now!
Take a break from the usual Valentine's Day festivities and join for a relaxing and rejuvenating meditation retreat: Book Now
Immerse into a world of music and digital art like never before at the Art and Music Night at Souk Madinat Jumeirah Dubai: Book Now!
Take a walk through the Global Village, a one-stop destination to experience culture, entertainment, dining, and shopping: Book Now!
Take a Romantic Sunset Dinner Cruise
Sail into the sunset and enjoy a romantic dinner cruise along Dubai Creek. Dine on a traditional dhow boat, complete with delicious food, live entertainment, and breathtaking views of the city skyline. Here's a Cruise Dinner we are sure you will enjoy: Q-Tickets.com Hurry up, book your tickets now!
Explore the Miracle Garden
The Miracle Garden is a breathtaking flower garden featuring over 45 million blooms. Stroll hand in hand through the gardens, admiring the colorful and fragrant flowers, and capture some truly magical moments together. Beat the last minute rush and Book your ticket in advance now!
Dubai offers an endless choice of romantic experiences for couples on Valentine's Day. Whether you want to relax and unwind or embark on an adventure, there's something for everyone in this city. So, plan a memorable Valentine's Day celebration with your loved one and create lasting memories in the city of love.

By: Fathima M