Things that will surprise first time visitors in Dubai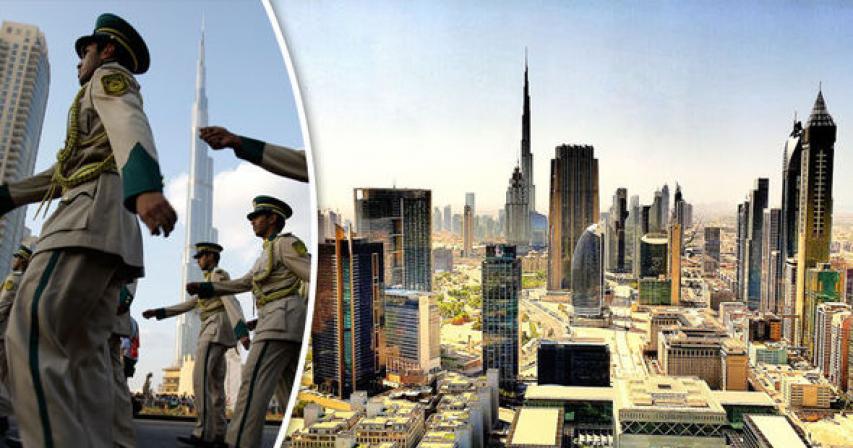 Dubai: it's big and brash, flashy and ostentatious. It's a super-car traffic jam on a big-city street. It's a $1000 bottle of champagne when a cheap sparkling would do. It's the biggest, the best and the most expensive of everything.
At least, that's what people expect when they arrive in this Middle Eastern metropolis. Dubai is supposed to be small on culture, and big on bling. It's here for a good time, not a long time, and it doesn't mind telling you so.
But is that really the case? First-time visitors might be surprised…
The food is good, and it's cheap
Thanks to a large immigrant population, including a huge influx of people from India, Pakistan, Bangladesh, Egypt, Iran and Jordan, Dubai has an incredibly good and affordable food scene. Simply wander the streets of Deira, one of the city's older and cheaper neighbourhoods, and you'll find tasty treats from around the world, available on the street for only a few dirhams. And for the best Pakistani food this side of Lahore, call past the suburb of Satwa to dine at the shabby-but-famous Ravi restaurant.
It's also good, and expensive
Dubai has a reputation for fine-dining excellence, and it certainly lives up to that, with plenty of celebrity chefs from around the world setting up outposts in hotels and resorts across the city. You'll have to lay down some serious coin to enjoy meals by the likes of Nobu Matsuhisa, Gordon Ramsay, Gary Rhodes, Jamie Oliver, Marco Pierre White and Sanjeev Kapoor, but it will be worth the expense.
The weekend begins on Friday – with brunch
Why are the cafes and restaurants packed on a Friday morning, when everyone should be at work? This is the Islamic world, which means weekends are Fridays and Saturdays. Among the Dubai expat crowd, as well as many short-term visitors, the beginning of the weekend means one thing: brunch. And this is no light snack; Friday brunches are typically vast feasts as sumptuousness as they are boozy. Many hotels put on huge buffets of every food imaginable on which you can gorge yourself before lurching back to the hotel room for a snooze.
There's history in Dubai
It's true: 50 years ago this heaving metropolis was little more than a creekside fishing village (before oil was discovered). But that doesn't mean there isn't history in Dubai. The oldest part of the city is al-Fahidi, a well-preserved cultural area that dates back to the early 1900s. The narrow alleyways and traditional homes here are a pleasant break from the skyscrapers and superhighways of Dubai proper.
The Burj Khalifa is incredible
Even if a the sight of really, really tall building doesn't sound that amazing to you, prepare to be stunned. The 829-metre Burj Khalifa (burjkhalifa.ae) is the tallest building in the world, and it really is difficult to take in just how stupendously big it is. The view from the observation deck, some 148 storeys above the ground, is mind-boggling. Nothing looks real from that height – it's like staring at a child's miniature of the world. Going to the top is not cheap (from $46), but it's worth every dirham.
This is not a city for walking
Those who love to explore on foot will be sorely disappointed by Dubai. For starters, it's usually about a million degrees outside – you don't want to be trekking around in the sun. Plus most things in Dubai are miles apart, and the city has certainly not been designed with pedestrians in mind. About the only places you'll feel comfortable walking are the enormous shopping malls, which, in fairness, do provide plenty of room to stretch the legs.
It's a shopper's paradise
Speaking of shopping malls, Dubai is a heaven on par with Hong Kong or Singapore for those who take pleasure in the purchasing of goods. You can buy just about anything here, from designer clothes to jewellery, spices, top-quality foodstuffs and souvenirs. At Dubai Mall (thedubaimall.com), there's even a "Gold to Go" ATM, at which you well-heeled shoppers can withdraw one-ounce bars of solid gold, provided they have the funds. Only in Dubai.
By: Ben Groundwater - The Traveller
/ Source: The Traveller AU