Dubai to get next-gen smart traffic control system by 2020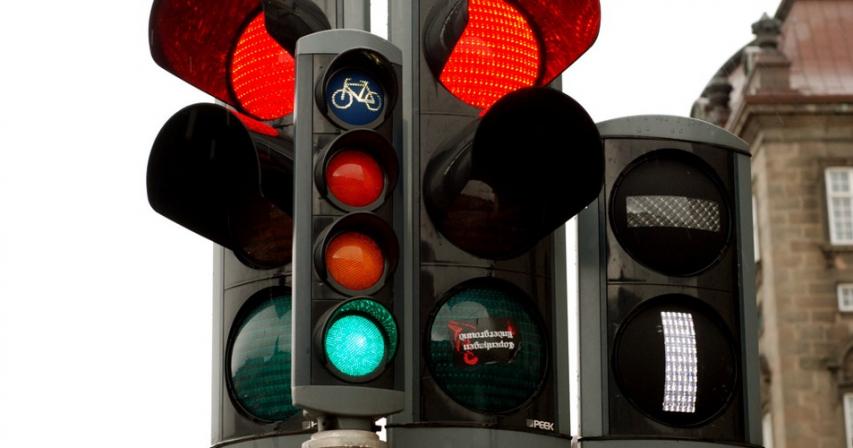 Gunnar Bothner-By / Flickr
Dubai's Roads and Transport Authority (RTA) announced a new Dh590m smart traffic light control project to help cut congestion and to slash accident response times in Dubai.
The system will use near real-time data sets to develop intelligent traffic light algorithms. The data sets will be gathered using new technologies such as global navigation satellite system, autonomous vehicles, and artificial intelligence. This expanded smart traffic system will monitor ~60% of the emirate's traffic in real-time—a sharp increase on the current coverage of 11%.
"The project will cut the time of detecting accidents and congestions build up and accordingly accelerate the response time. It will also provide instant traffic information to the public about roads network via new variable messaging signs and smart apps."-said Mattar Al Tayer, the RTA director general.
The first phase of the project includes the installation of weather and traffic sensors and other data gathering systems.
An additional 112 digital signboards will be installed throughout Dubai to broadcast changing traffic conditions to motorists.
Fiber optic lines and new electrical lines will be laid to support the new systems.
The sensors and monitors will be connected to a new traffic control center in Al Barsha South.
With this being implemented, there is a big opportunity to influence driver behaviors and reduce accidents if you have more informed drivers: by getting information out there in real-time, you enable them to make informed travel decisions or even reduce speed sooner.
It can also help on the comfort side, if you enable drivers to see parking space availability in real time, for example. Imagine a world where you don't have to drive around looking for a parking space. Instead, if your car is able to find a space and park itself, would you do it? People genuinely enjoy having that hassle taken away. It can improve the whole driving experience.
By: Staff writer