Get clear skin with just two natural ingredients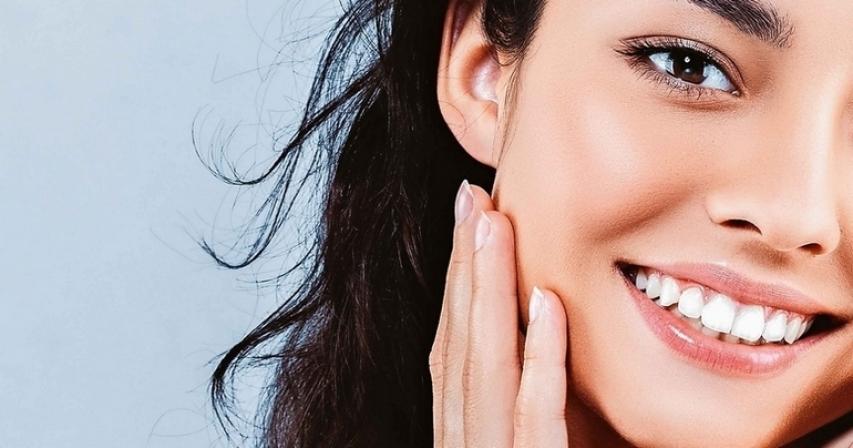 I am a 17-year-old girl who reads your column and has often tried your pimple-reducing remedies. Unfortunately, my skin is very sensitive and I've been getting even more acne and rashes. I have pimple bumps all over my body, especially my back and arms. Please give me a remedy that can better my skin.
- Karen
Add a pinch of soda bicarbonate to a tablespoon of papaya purée; apply this mask to your skin and rinse off gently after 30 minutes. Do this three times a week and your problems will be resolved. You can bring this down to twice a week once you see your skin improve. Papaya is gentle on the skin and helps exfoliate it, while soda bicarbonate offers a deep-cleansing action.
I am a 16-year-old boy and a fan of your column. I have pimples on my forehead and tiny ones on my cheeks. I also have whiteheads. Please suggest a remedy for these issues.
- Kevin
From your description, it seems like you might have dandruff that is falling on your forehead and causing the pimples and whiteheads. Prepare a mask using 1 tablespoon of aloe vera gel and 1 teaspoon of lemon juice. Apply this on the face and scalp. Rinse off after an hour. Do this every day and watch your concerns clear up.

I am 17 years old and have hair on my upper lip, neck and hands. How can I get rid of these permanently? Please help.
- Rukhsar
You are looking for a permanent solution. Unfortunately, I cannot guarantee that these remedies will do that for you - but they are natural and easy to make at home, compared to some of the other solutions you'll find out there. Mix some sugar with 1 teaspoon of cornflour and 1 teaspoon of turmeric powder; mix with water and apply on dry skin. When dry, gently scrub against the hair growth. Do this thrice a week.

I am a 40-year-old housewife. I have dry heels that itch a lot, and even hurt and bleed at times. This only happens during winter, but has been going on for the last 20 years. Please provide an easy homemade remedy.
- Varsha
Dry heels with pain and bleeding must be attended to at the earliest. Place 1 litre of room temperature water with 1 tablespoon of baking soda in a basin. Dip your feet into this water, and towel dry. Make a foot lotion using 1 teaspoon of coconut oil, 1 teaspoon of sesame oil, 1 teaspoon of glycerine and 1 teaspoon of lemon juice. Shake well before applying on the heels. Wear socks to keep the lotion on, and allow the repairing process to begin.
I am a 15-year-old boy and would like to know your natural remedies for the following problems: 1) I have pimple marks on my face, especially the area around my nose 2) During most of the day, my face gets really oily, mostly around my nose and cheeks 3) I have dark circles around my eyes 4) My hair is rough and filled with dandruff; I suffer from hair fall and, even while washing my hair, it feels very oily 5) The area around my knees is really dark 6) Lastly, my legs and hands feel really dry. Thank you for your time.
- Name withheld
Thank you for your email. For pimple marks and oily skin, powder crisp, dry orange peels. Mix 1 teaspoon of orange powder with rose water. Apply on the face, and rinse with cold water when dry. Do this every day for best results. Dark circles can be lightened by applying a raw, juicy potato purée daily for 5-7 minutes. Hair can be treated by massaging a mix of 2 tablespoons aloe vera gel, 12 drops tea tree oil and 12 drops rosemary oil into the scalp. Massage olive oil on the hair and leave on for 30 minutes before shampooing. Do this three times a week to resolve hair issues. For dark knees, make a scrub of coconut oil and powdered sesame seeds. Apply on the knees; scrub well and rinse under tap water. Allow a light film of coconut oil to remain on the legs overnight. This will lighten the knees and keep skin soft and smooth. Place a little almond powder by your wash basin. Every time you wash your hands, mix a little almond powder with water and massage your hands with it. Done often, it will improve the skin of your hands. You may follow the same treatment for your legs too.
/ Source: KhaleejTimes