UAE's Iconic Landmarks Illuminate in Solidarity with Flood-Hit Libya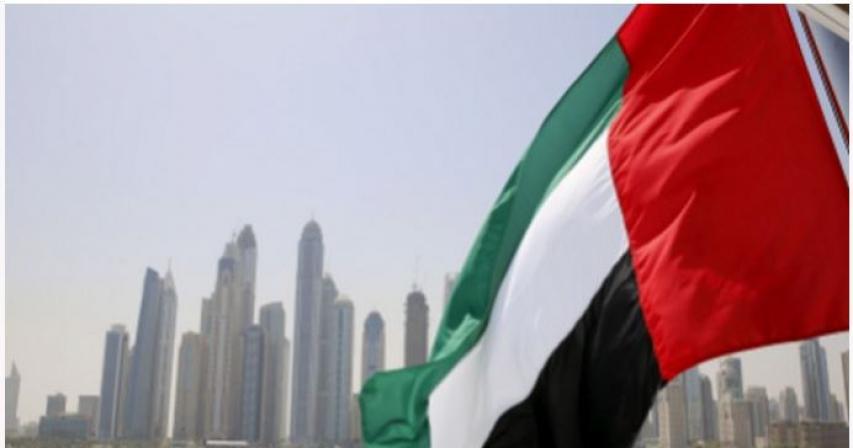 UAE's Iconic Landmarks Illuminate in Solidarity with Flood-Hit Libya
In a touching display of solidarity, the United Arab Emirates (UAE) illuminated its iconic landmarks on the night of September 13 in support of Libya, which has been devastated by deadly floods caused by Storm Daniel, resulting in over 5,000 casualties.
For News Update : Must Visit : Just Dubai Live

The Burj Khalifa, the world's tallest building located in Dubai, and the Adnoc headquarters in Abu Dhabi, were bathed in the colors of the Libyan flag to express support and sympathy for the flood victims. A heartfelt message displayed on the Adnoc building conveyed the UAE's condolences to the people of Libya, saying, "From the UAE, we extend our heartfelt sympathies to the people of Libya. Our thoughts are with Libya."
The UAE Media Office took to social media, sharing a video of these iconic buildings, and expressed its condolences to the people of Libya. The tweet read, "To the brotherly people of #Libya… You have our sincere condolences… Our hearts are with you and we pray for you."
The devastating floods in Libya's eastern province of Derna have led to a tragic loss of over 5,000 lives, with thousands more still missing. Since Saturday, September 9, the region has experienced catastrophic flooding and torrential rains due to the arrival of Storm "Daniel" from the Mediterranean Sea.
The town of Derna has been the hardest-hit by the storm, resulting in the displacement of at least 30,000 individuals. In response to the crisis, President Sheikh Mohamed ordered the immediate dispatch of aid and search-and-rescue teams to Libya on Monday, September 11. Two planes carrying 150 tonnes of aid from the UAE arrived in Libya on Wednesday to provide much-needed relief to the affected population.
This compassionate gesture from the UAE, lighting up its iconic landmarks in support of Libya, stands as a symbol of unity and solidarity during this challenging time.
Know More : Watch : Just Dubai Social

By: Vibha Kapoor