India projects 2019-20 GDP growth to rise to 7%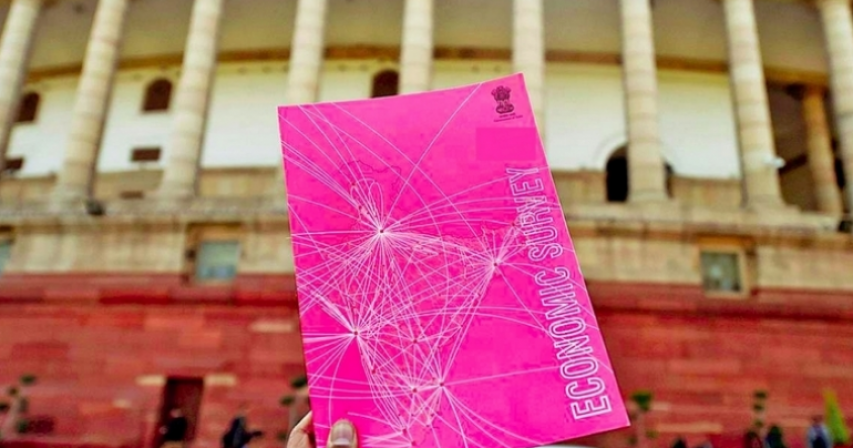 4 months ago / 244
India predicted on Thursday that economic growth in the current fiscal year could rise to 7% from 6.8% for the year that ended March 31, which was the slowest pace in five years.
The government's economic survey, presented to parliament on Thursday, said India will face a challenge on the fiscal front following an economic slowdown impacting tax collections amid rising state expenditure on the farm sector.
The projection comes a day before the government is due to unveil its budget for the 2019/20 year. India's financial year runs April-March.
Economic growth slowed to a five-year low of 5.8% in the January-March quarter with consumer spending and corporate investment faltering. Declining industrial output and automobile sales also raised fears of a deeper slowdown.
The ministry attributed the slowdown to national elections and said higher economic growth is likely, with oil prices expected to decline in coming months.
Prime Minister Narendra Modi is facing strong pressure to help keep growth robust and create jobs for India's 1.3 billion people
Attracting private investment in industry a challenge
The Indian industry and infrastructure sector's real challenge is to bring in adequate private investment in collaboration with the public sector, said the survey.
"The real challenge lies in bringing adequate private investment across the country with the collaboration of public sector. Along with physical infrastructure; provision of social infrastructure is also equally important as these two would determine where India will be placed in the world by 2030," said the survey presented in Parliament by Finance Minister Nirmala Sitharaman on Thursday.
Public Private Partnerships are quintessential for addressing infrastructure gaps in the country, it added.
As per the survey for achieving the combined potential of "Industry 4.0 and Next Generation Infrastructure", it is necessary to get rid of the obstructions the sectors are facing.
"As an emerging economy, the scope for 'Industry 4.0 and Next Generation Infrastructure' is enormous. To experience the potential of the perfect blend of these two, it is necessary to clear the decks which are obstructing the way forward," it said.
According to the Economic Survey, Index of Industrial Production (IIP) registered 3.6 per cent growth in 2018-19 as compared to 4.4 per cent rate in 2017-18.
It attributed the moderation in IIP growth to the subdued manufacturing activities in Q3 and Q4 of 2018-19.
The overall index of eight core industries registered a growth of 4.3 per cent in 2018-19, similar to the increase achieved in 2017-18.
"There is a need for establishing an institutional mechanism to deal with time-bound resolution of disputes in the infrastructure sector," said the survey.
/ Source: Khaleej Times