UAE inks agreement to build 12 vertical farms in Dubai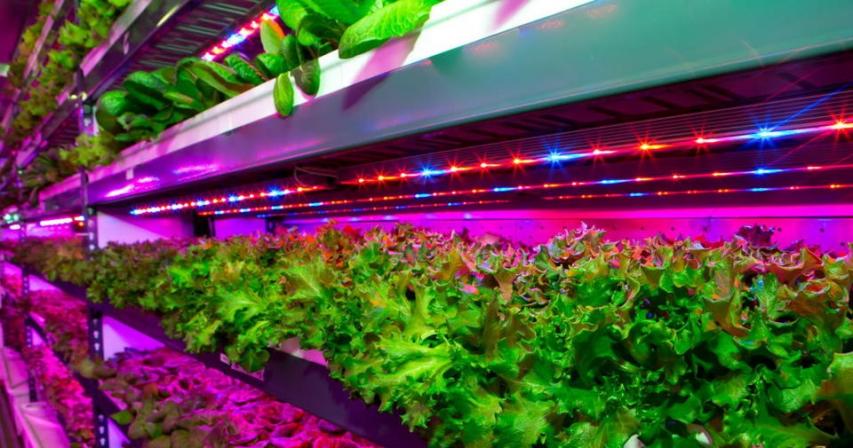 10 months ago / 3955
The Ministry of Climate Change and Environment (MoCCAE) of the United Arab Emirates has inked a deal with Shalimar Biotech industries to establish vertical farms on the lands occupied by the ministry in Dubai.
As per the contract, the ministry will assign 7600 square metres of the land for this particular project. It will also provide Shalimar Biotech Industries with all the required logistical support and services.
"The agreement leverages synergies between MoCCAE and the private sector to encourage innovation in agriculture, with the aim of enhancing the UAE's food security and diversity," said Assistant Under-Secretary for the Regions Sector at MoCCAE, Sultan Alwan.
"As vertical farming has a significantly smaller carbon footprint than traditional farming, ventures such as this one align with the country's drive to improve its agricultural self-sufficiency," he further added.
Also, the firm will aim to build 12 vertical farms which will have all the infrastructural facilities which would include a water desalination plant, an LED lighting and automatic irrigation systems, and a climate-control air conditioning.
Dr. Thani bin Ahmed Al-Zeyoudi, Minister of Climate Change and Environment, was present when this deal was announced.
The primary aim of the association is to promote new and unique agricultural technologies and provide and educational cetre for the local farmers.
It would also strive to reduce agricultural waste and achieve year-round crop production.
It has to also be mentioned here that this aforementioned announcement comes after a month of the Emirates Flight Catering's announcement that they will too co-invest $40 million to build the world's largest vertical farming facility near Al Maktoum.
This particular project will be a joint venture with United States-based vertical farm leader Crop One Holdings.
Chairman and chief executive of Emirates airline and group, Sheikh Ahmed bin Saeed Al Maktoum informed that building and then operating the world's largest vertical farming facility will cover almost 130,000 square feet and it will be a huge catalyst in driving UAE's drive for agricultural self-sufficiency.
By: Manish