UAE Fighter Mohammed Yahya's Journey to UFC 294 in Abu Dhabi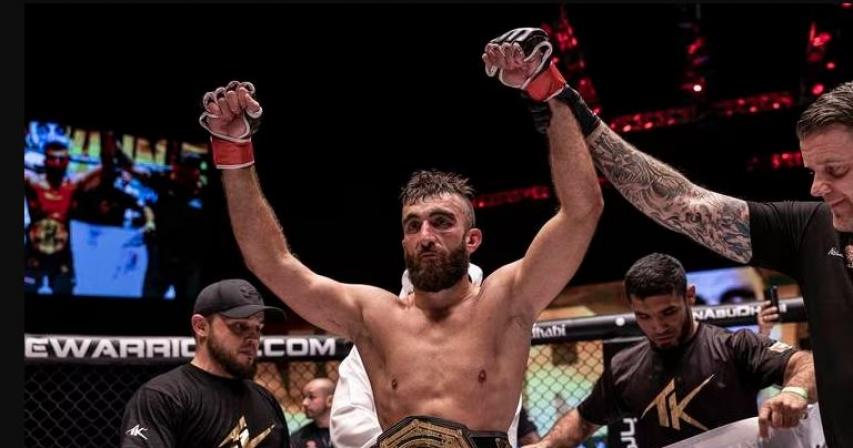 UAE Fighter Mohammed Yahya's Journey
At just 29 years old, Mohammed Yahya has achieved a lifelong dream by securing a spot at UFC 294 in Abu Dhabi. His journey to this point has been marked by dedication, hard work, and unwavering determination.
Yahya's UFC dream began when he saw the announcement poster for UFC 294 in March. He sent it to his manager, Tam Khan, and began praying during Ramadan for the opportunity to become a part of the event.
Know More : Watch : Just Dubai Social
Now, with the support of his manager, the Department of Culture and Tourism – Abu Dhabi, and others, Yahya is set to compete on the grand stage of UFC 294.
While the attention and praise from fans on Instagram have been unexpected, Yahya remains focused and grounded. He's determined not to let the hype distract him from his ultimate goal.
UFC 294 in Abu Dhabi boasts an impressive lineup, including a lightweight championship bout between Islam Makhachev and Charles Oliveira, as well as the return of the highly anticipated Khamzat Chimaev. Yahya is honored to be part of this star-studded event and to follow in the footsteps of his training partner, Chimaev.
Born in Oxford, England, to an Emirati father and English mother, Yahya moved to Dubai at a young age. His fascination with MMA began at 14, and he quickly excelled in various disciplines. He started in amateur MMA in 2012 and climbed the ranks, eventually finding success in promotions like UAE Warriors.
Yahya's impressive record includes becoming the lightweight Arabian champion and successfully defending the title multiple times. He is currently on a five-fight winning streak, and his dedication to the sport is unwavering.
Facing his opponent, Peek, who has already fought twice in the UFC, Yahya acknowledges the challenge but is confident in his abilities. Fighting in his hometown and arena, he's ready to make UFC 294 feel like home.
While the pressure of performing in front of a hometown crowd is real, Yahya is prepared to face the storm. His journey from Oxford to the Octagon is a testament to his determination and the support of those who believe in him.
Follow : Just Dubai Insta For More Such Updates
By: Vibha Kapoor