The Real Housewives of Dubai: Taleen's Unfiltered Journey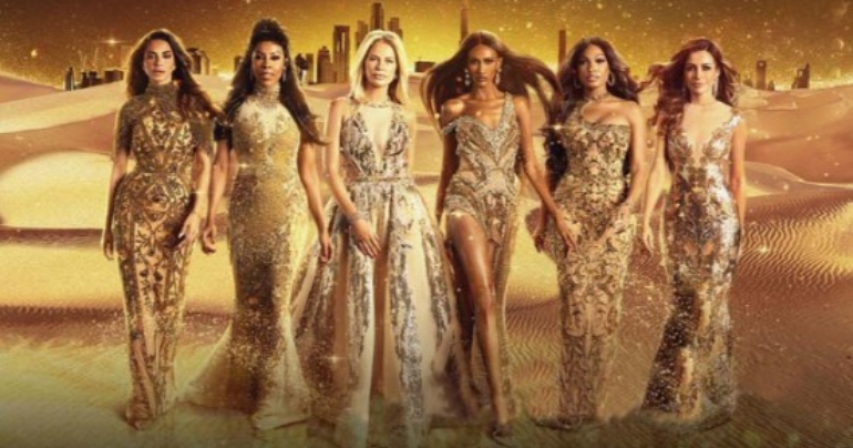 The Real Housewives of Dubai Season 2
Taleen Marie, the latest addition to The Real Housewives of Dubai (RHOD) Season 2, opens up about her journey into reality TV, family life in Dubai, and the importance of authentic representation. In her first official interaction since the BravoCon announcement, Taleen reflects on the highs and lows of the show, her multihyphenate roles as a mom, fitness expert, and entrepreneur, and why showcasing the diverse and empowered women of the Middle East is crucial for breaking stereotypes.
**Taleen's Journey to Dubai and Multihyphenate Life
At 36, Taleen Marie, a proud mother of two and successful entrepreneur, shares her decade-long journey in Dubai, emphasizing the city's opportunities and quality of life. As a founding shareholder of Ctzn Cosmetics and the CEO of Talfitness, she wears the multihyphenate tag proudly. Taleen narrates her move to Dubai for love, highlighting her husband's initial caution about reality TV exposure and her decision to authentically portray motherhood on the show.
**Motherhood and Overcoming Challenges
Taleen opens up about her struggles with three miscarriages, an emergency C-section, and postpartum depression before becoming a mother. Through fitness training, she found solace, shifted her focus to wellness upon moving to Dubai, and established herself in the fitness industry. Taleen sees motherhood as a significant part of her identity and opted to share her journey on RHOD, aiming to connect with others facing similar challenges and emphasizing the importance of authenticity.
**Reality TV Experience and Behind the Scenes
Having completed filming for RHOD Season 2, Taleen dispels notions of scripted reality TV, asserting that the show is unscripted while acknowledging some set-up scenarios to drive the storyline. She shares her initial nervousness about being constantly surrounded by cameras and a crew but quickly adapted to the process. Reflecting on a challenging moment during filming, Taleen recalls her emotional response after a confrontation, highlighting the intensity of the show's dynamics and her personal growth throughout the experience.
**Camaraderie with Cast and Family Support
Taleen discusses her camaraderie with fellow cast members, including warm interactions with Sara Al Madani and navigating friendships. She acknowledges the highs and lows of their relationships, comparing the cast to a "dysfunctional family." Taleen appreciates her husband's and daughters' support, emphasizing the initial caution due to the family's reputation and the eventual acceptance of the reality TV venture.
**Breaking Stereotypes and Authentic Representation
Addressing concerns about accurate representation, Taleen emphasizes RHOD as a show about women's empowerment, friendship, and diverse roles beyond stereotypes. She sees the opportunity to break barriers and showcase that Middle Eastern women are multifaceted, challenging the notion of being confined to traditional roles. Taleen expresses her commitment to portraying the authentic lives of women in the Middle East and contributing to a broader narrative of empowerment.
**Conclusion
In conclusion, Taleen Marie's journey into The Real Housewives of Dubai Season 2 is marked by authenticity, resilience, and a commitment to breaking stereotypes. As she navigates the world of reality TV, Taleen embraces the opportunity to showcase the diverse and empowered women of the Middle East, reinforcing the message that women can be mothers, wives, entrepreneurs, and more.
For More Related Updates Please Visit Our Official Website
By- Sahiba Suri
By: Sahiba Suri