The first Armani Caffè in the UAE has opened at Dubai Mall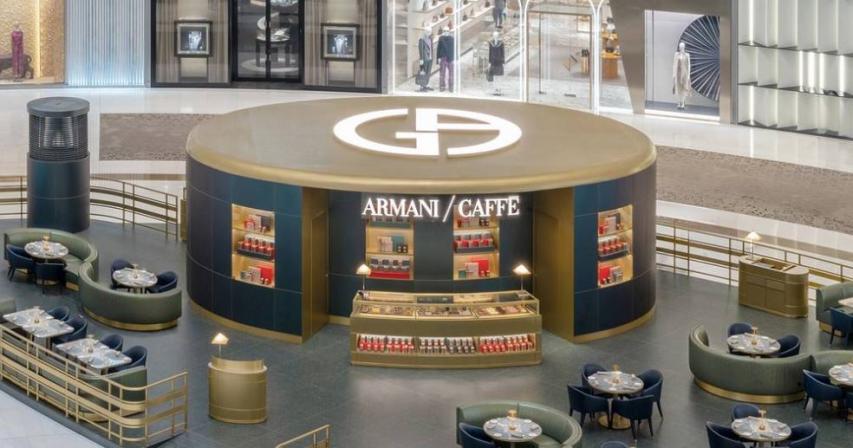 Dubai's culinary scene continues to shine, and now, it gets even more stylish with the introduction of the first Armani Caffe in the UAE. Located in Dubai Mall's Fashion Avenue, this luxurious café offers a taste of Italy in an ambiance inspired by Italy's charming pavement cafes.
To Know More Visit: Just Dubai Social
The café's design, featuring signature Armani motifs and soothing blues and greens, invites visitors to indulge in people-watching while savoring Italian classics. Whether you're in the mood for a hearty breakfast, a light lunch, or a quick coffee fix, Armani Caffe has it all covered.
The menu boasts Italian favorites like Piedmont's vitello tonnato and lemon-scented risotto with Sicilian prawns. For dessert, prepare to be dazzled by the white chocolate and gold leaf cheesecake and the Armani gold latte.
Armani Caffe is the second fashion café to grace Dubai Mall, following NYC brand Coach's recent café opening. However, unlike the pop-up Coach café, Armani Caffe is a permanent fixture, making it the ideal spot for a mid-shopping spree snack or a leisurely Italian meal.
For more Updates Follow us on Just Dubai Insta