Rohit Sharma's Heroics in ICC World Cup 2023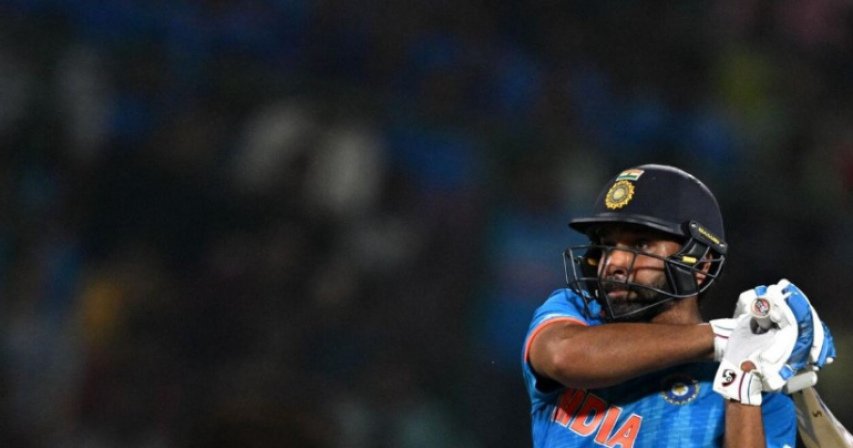 Rohit Sharma's stellar performance in ICC World Cup 2023
India Crushes Afghanistan in ICC World Cup 2023
India secured a resounding victory over Afghanistan in the ICC World Cup 2023, with Rohit Sharma delivering a superb performance, scoring an impressive 131 off 84 balls. This win marked India's second consecutive victory in the tournament, catapulting them to the second spot in the points table. After achieving the target of 273 with 15 overs to spare, Rohit Sharma shared his thoughts on the team's performance.
Staying Focused on the Upcoming Clash with Pakistan
Despite the remarkable win over Afghanistan, India's captain, Rohit Sharma, emphasized the importance of staying focused on the upcoming high-stakes match against arch-rival Pakistan in Ahmedabad. He encouraged the team to concentrate on aspects within their control, such as pitch conditions and team combinations, while disregarding external factors.
Key to Success: Absorbing Pressure
Rohit Sharma highlighted that absorbing pressure was pivotal in India's first match of the World Cup. India triumphed over Australia in the opening game after being reduced to 2/3, showcasing their ability to play fearless cricket and absorb pressure effectively. He emphasized that having players with diverse skill sets in the team allowed them to perform well under various circumstances.
Record-Breaking Achievements
During the match against Afghanistan, Rohit Sharma achieved several remarkable milestones. He secured the record for the most centuries in World Cup history, surpassing the legendary Sachin Tendulkar. Additionally, he surpassed West Indies' Chris Gayle to hold the record for the most sixes in international cricket across formats.
Rohit Sharma's Superb Performance
Rohit Sharma's performance was exceptional as he expressed his dedication to converting a good start into a big score with a fearless approach. He noted that some of his shots were premeditated, while others were instinctual, highlighting the importance of making every opportunity count.
Afghanistan's Missed Opportunity
Afghanistan's captain, Hashmatullah Shahidi, expressed his team's desire to reach a total of 300 runs. However, they lost too many wickets in the middle, preventing them from achieving their target. Shahidi highlighted the need for partnerships and emphasized the importance of not worrying about dot balls initially to build a solid innings.
In summary, India's victory over Afghanistan showcased their ability to absorb pressure, adapt to challenging situations, and secure crucial wins in the ICC World Cup 2023. With an important clash against Pakistan on the horizon, the team remains focused on their strengths and is determined to perform at their best.
For More Related News Please Visit Our Official Website
By- Sahiba Suri
By: Sahiba Suri