Jordan Recalls Ambassador Over Gaza Conflict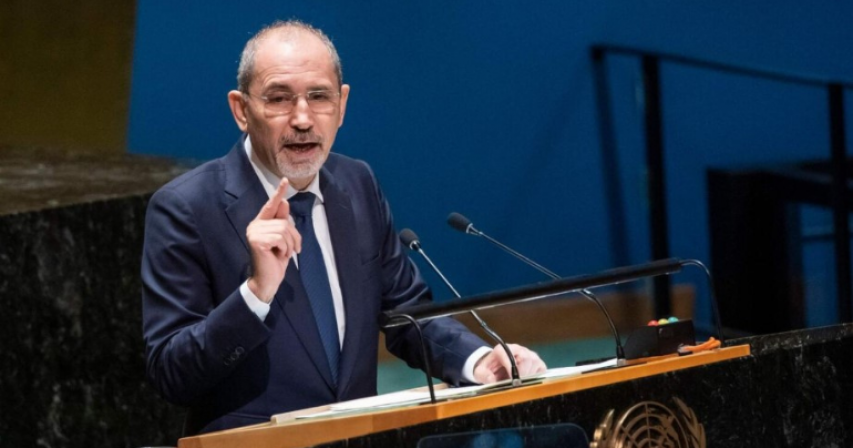 Jordan takes a stand by recalling its ambassador
On Wednesday, Jordan announced its immediate recall of the ambassador to Israel in protest against the war in Gaza, which was initiated by the militant group's attacks on October 7th. The Jordanian foreign ministry issued a statement condemning the "ongoing Israeli war, causing an unprecedented humanitarian catastrophe and taking innocent lives in Gaza." The conflict, now in its 26th day, began when Hamas militants crossed the Gaza border and killed around 1,400 people, primarily civilians, according to Israeli officials. In response, Israel launched a devastating military operation, which, according to Gaza medics, has resulted in the deaths of over 8,500 people, with two-thirds of the casualties being women and children.
The last time Jordan recalled its ambassador to Israel was in 2019. As Israel expanded its operations and sent ground troops into Gaza on Friday, Foreign Minister Ayman Safadi warned that this would lead to a "humanitarian catastrophe of epic proportions for years to come."
In 1994, Jordan became the second Arab nation to establish peace with Israel, following Egypt's peace treaty in 1979. Jordan has a population of over two million Palestinian refugees. Since the beginning of the conflict, the country has witnessed several large protests supporting Gaza, with demonstrators calling for the annulment of the peace treaty with Israel and the closure of the Israeli embassy.
On Tuesday, US President Joe Biden held discussions with Jordan's King Abdullah II, a crucial US partner. The two leaders discussed "urgent mechanisms to stem violence, calm rhetoric, and reduce regional tensions," as stated by the White House. Biden and King Abdullah also agreed on the "critical importance of ensuring that Palestinians are not forcibly displaced from Gaza," according to a White House statement.
For More Related Updates Please Visit Our Official Website
By- Sahiba Suri
By: Sahiba Suri