Gulf Intervention Society 2023: Shaping Cardiovascular Future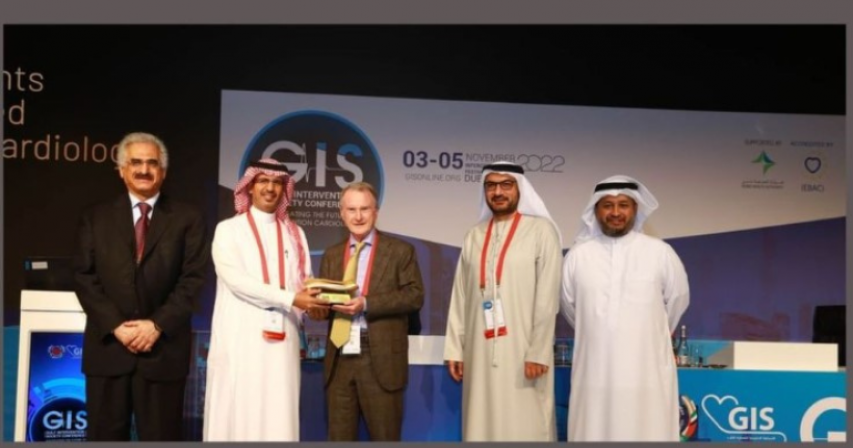 Explore groundbreaking insights at the Gulf Intervention Society Conference 2023
The Gulf Intervention Society (GIS) Conference 2023 is poised to be a landmark event for the field of interventional cardiology, convening experts and specialists from November 16 to 18 at the Intercontinental Festival City Hotel in Dubai. This conference marks the fifth edition of GIS, a leading gathering in the Gulf Cooperation Council (GCC) region that brings together senior interventional cardiology specialists, cardiology professionals, and interventional surgery experts to explore the latest advancements, share research findings, and discuss future treatments in the field.
Dr. Fawaz Al Mutairi, the President of the Gulf Intervention Society and a cardiologist at the King Abdulaziz Cardiac Center National Guard Hospital in Riyadh, emphasized the significance of the event. Live cases will be presented, addressing challenges related to birth defects, and prominent issues discussed at international and regional conferences will be explored by a diverse group of cardiologists and interventionists from around the world.
In line with GIS's commitment to remaining at the forefront of medical advancements, the conference will delve into the transformative power of digital technologies in healthcare development, with a particular focus on cardiac catheterization. The integration of artificial intelligence (AI) into this critical procedure will be a key topic, showcasing its potential to revolutionize disease detection, diagnostic accuracy, and interventional procedures.
Participants in the conference will gain insights into the application of AI in CT imaging, its role in enhancing valve diagnosis, and the potential of automation, robotics, and remote control in interventional cardiology. The event will feature hands-on training sessions, providing practical experience in applying AI to coronary, interventional, and CT vascular imaging. Additionally, the utilization of augmented reality and virtual reality for organ function assessment using robots will be explored.
The GIS conference goes beyond academic discussions; it aims to lead the cardiovascular surgery community by providing guidance, education, and a platform for sharing the latest research. The responsibility of GIS extends to promoting the highest possible levels of education, research tools, and community interactions, emphasizing social responsibility towards patients by healthcare professionals.
This year's conference will showcase more than 23 complex cases discussed live and 30 recorded cases over the three scientific days. Furthermore, four operations will be broadcast live from distinguished medical centers, including the National Heart Center in Royal Hospital, Muscat, Oman; Al Qassimi Hospital, Sharjah, UAE; King Abdulaziz Cardiac Center, National Guard Hospital, Riyadh, KSA; and Chest Diseases Hospital, Kuwait.
The GIS Conference 2023 is a testament to the commitment of healthcare professionals in the Gulf region to advancing medical knowledge, fostering collaboration, and adopting cutting-edge technologies to improve patient outcomes in the field of interventional cardiology. The event serves as a hub for knowledge exchange, networking, and staying abreast of the latest developments in cardiovascular surgery.
For More Related Updates Please Visit Our Official Website
By- Sahiba Suri
By: Sahiba Suri