Exploring Dubai: A First-Timer's Guide to Unforgettable Adventures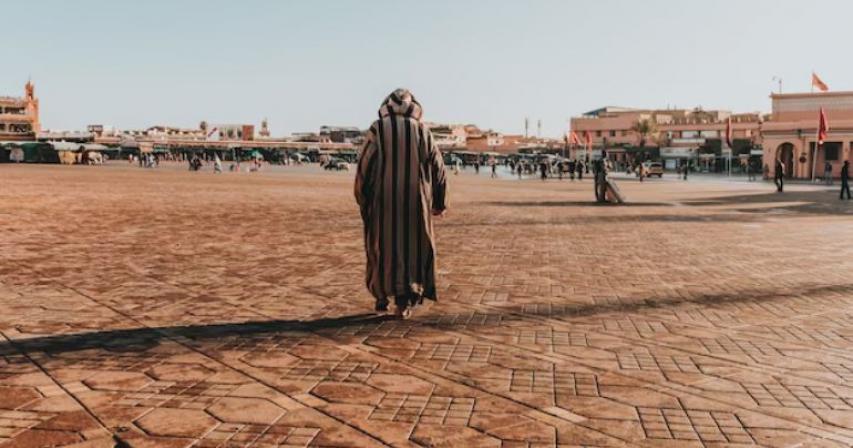 Dubai, a city that seemingly sprouted from the desert sands into a futuristic metropolis, is a dream destination for many travelers. With its towering skyscrapers, luxurious resorts, cultural diversity, and endless entertainment options, Dubai offers a unique blend of tradition and modernity. If you're planning your inaugural visit to this captivating city, get ready for a journey of a lifetime. Let's delve into what you should do to make the most of your first trip to Dubai.
1. Witness the Iconic Landmarks
Dubai is home to some of the world's most famous landmarks, and your first trip wouldn't be complete without visiting them. Head to the Burj Khalifa, the tallest building on the planet, and ascend to the observation deck for panoramic views that will leave you awestruck. Don't miss the awe-inspiring Dubai Fountain show at the base of the Burj Khalifa – a dazzling display of water, lights, and music.
2. Immerse Yourself in Old Dubai
While Dubai is known for its modernity, it also boasts a rich cultural heritage. Explore the historic Al Fahidi neighborhood, also known as Al Bastakiya, to wander through narrow alleys, discover traditional wind-tower architecture, and visit the Dubai Museum. Take an abra (water taxi) ride across Dubai Creek to the bustling spice and gold souks, where you can indulge in some authentic shopping.
3. Relax on Pristine Beaches
Dubai's coastline offers a plethora of pristine beaches with crystal-clear waters and golden sands. Jumeirah Beach is a popular choice, featuring stunning views of the Burj Al Arab, the iconic sail-shaped luxury hotel. Whether you're looking to sunbathe, swim, or indulge in water sports, Dubai's beaches have something for everyone.
4. Desert Adventures
A trip to Dubai wouldn't be complete without experiencing the enchanting desert landscape. Embark on a desert safari to ride over sand dunes, witness a mesmerizing sunset, and partake in traditional activities like camel riding and henna painting. Top off your desert adventure with a sumptuous Arabian feast under the stars at a desert camp.
5. Indulge in Culinary Delights
Dubai is a gastronomic haven, boasting an array of dining options that cater to every palate. From lavish fine dining restaurants with celebrity chefs to humble street food stalls offering shawarmas and falafels, Dubai's food scene is a journey in itself. Don't forget to try Emirati dishes to truly immerse yourself in the local flavors.
6. Shopping Extravaganza
Dubai is synonymous with shopping, and for good reason. Explore some of the world's largest and most extravagant shopping malls, like The Dubai Mall and Mall of the Emirates. With a mix of international brands, designer boutiques, and entertainment facilities like indoor skiing and ice rinks, these malls offer a shopping experience like no other.
7. Enjoy Thrilling Theme Parks
For those seeking adventure and entertainment, Dubai has you covered. Visit Dubai Parks and Resorts, home to Motiongate Dubai, Bollywood Parks, Legoland, and Legoland Water Park. These theme parks offer a perfect blend of family-friendly fun, thrilling rides, and immersive experiences.
8. Cruise Along Dubai Marina
Dubai Marina, a man-made canal city, is a playground of luxury yachts, waterfront restaurants, and stunning skyscrapers. Take a leisurely cruise along the marina to witness the cityscape from a unique perspective. You can also enjoy a delightful dinner cruise for a romantic and scenic experience.
9. Experience Dubai's Nightlife
Dubai's nightlife scene is vibrant and diverse, offering everything from sophisticated cocktail lounges to high-energy nightclubs. Head to areas like JBR (Jumeirah Beach Residence) and Downtown Dubai to experience the city's electrifying after-dark entertainment.
10. Attend Cultural Festivals
Dubai hosts a range of cultural festivals and events throughout the year that offer insights into the city's diverse heritage. From the Dubai Shopping Festival to the Dubai Food Festival and traditional celebrations like Eid and Diwali, these events provide a deeper understanding of the local culture.
In conclusion, your first trip to Dubai promises an unforgettable experience filled with mesmerizing sights, delectable cuisine, thrilling adventures, and a perfect blend of tradition and modernity. Make sure to plan ahead, stay hydrated in the desert heat, and embrace the unique charm of Dubai as you explore its wonders. This Emirati gem awaits, ready to offer you a journey of a lifetime.
By: Doyal Arora