Dubai RTA's Smart Solutions Simplify Residents' Lives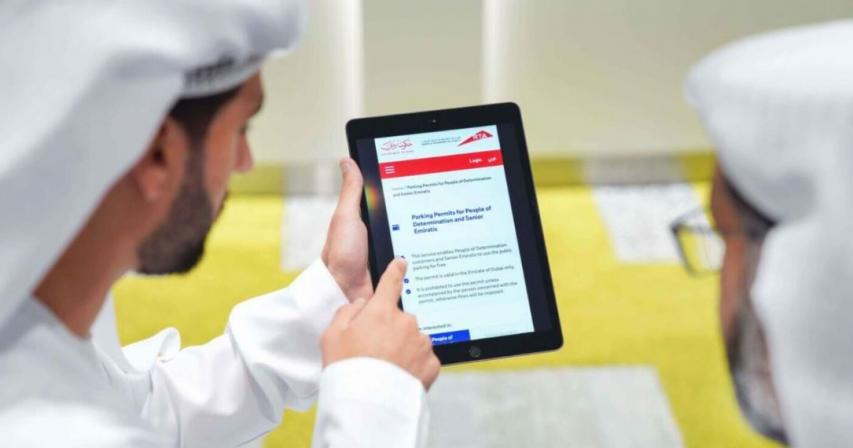 Dubai RTA Takes Digital Leap
Dubai's Roads and Transport Authority (RTA) continues to lead the charge in the emirate's smart revolution, enhancing the convenience and accessibility of its services through innovative digital initiatives. The latest milestone in RTA's digital transformation journey is the automation of the permit issuance process for supplementary signboards, which is now accessible via the RTA website. This endeavor aligns with RTA's overarching strategy to provide smart and customer-centric solutions available 24/7.
Also Read:Dubai to Host First Electric Scooter Race in UAE
Smart Kiosks Revolutionize Services
One of the standout features of RTA's digital transformation is the introduction of smart kiosks, which offer an impressive array of 28 digital services. Residents can conveniently renew vehicle registrations, settle parking fees or fines, and recharge their nol cards through these state-of-the-art kiosks. The kiosks are designed for inclusivity, featuring interactive screens, fingerprint sensors, card insertion units, NFC technology, and keypads for manual card entry. Payment options are diverse, including cash, credit cards, and NFC technology.
Dubai Taxi App Enhancements
Dubai Taxi Corporation (DTC) has revamped its app, offering an 'Hourly Rental' limo service available around the clock. This service caters to residents, tourists, and businesses, enabling passengers to book a limo without specifying a destination and make multiple stops. DTC's app also introduces a 'Lost and Found Service' for passengers to retrieve lost items by communicating with the driver or using the 'Lost Item Request' feature. Other features include 'Meet Me Here,' facilitating location sharing, and 'Share My Trip Status' for sharing trip details with friends and family.
Upgraded nol Pay App
The RTA has rolled out an enhanced version of the nol Pay app, introducing four innovative features. Users can now utilize their nol cards for various purposes, including public transport fares, public parking payments, accessing tourist attractions, and shopping. The new features encompass instant balance top-ups across all platforms, simplified nol card applications or renewals through RTA account integration, easy registration for unidentified nol cards using digital IDs, and real-time tracking of application status.
Click and Drive Initiative
To streamline the process of obtaining driver's licenses, the RTA initiated the 'Click and Drive' program. This groundbreaking effort digitizes the entire process and includes a mobile eyesight testing service, a first in the region. This transformation has significantly reduced service delivery time from 20 to 5 minutes and simplified the process from 12 to 7 steps. As a result, customer visits to driving institutes have decreased by 53%.
Digitized Free Parking Permits
The RTA has digitized its free parking permit services for senior Emiratis and individuals of determination. The new smart permit eliminates the need to print and display physical permits. Additionally, the updated permit allows users to register up to 5 vehicles, including one primary and four secondary vehicles, with the ability to activate one vehicle at a time through the RTA website and app.
Unified Transport Booking and Ticketing
Looking ahead, the RTA has ambitious plans to unify booking and ticketing for all modes of transport in Dubai. This comprehensive approach aims to streamline transportation services by integrating both RTA and non-RTA services into a unified ticketing system. Currently, various providers offer diverse transport options, including ride-hailing services. The RTA intends to establish unified regulations and services, fostering greater convenience and cohesion in Dubai's transportation landscape.
In conclusion, the RTA's commitment to digital transformation is driving substantial improvements in the accessibility and convenience of its services. The introduction of smart kiosks, app enhancements, and digitization initiatives demonstrates a dedication to enhancing the lives of Dubai residents and visitors alike through innovative technology.
For more such updates visit our official website
By: Vibha Kapoor