Dubai residents recount harrowing escape from 21-story fire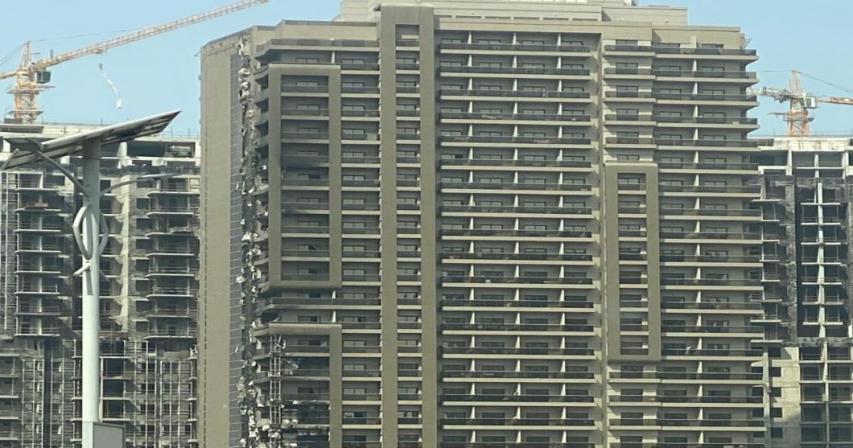 A tower in Dubai Sports City was evacuated due to a late-night fire alarm
In the early hours of Monday morning, Dubai Sports City residents faced a terrifying ordeal as a fire alarm jolted them awake. For M.K., who resides on the fifth floor, it was a frantic race to safety with his wife and young son. Fortunately, everyone managed to evacuate without injuries.
Also Read: Dubai to Unveil Dh55 Million Underwater Floating Mosque
Jihad, another resident on the 17th floor, described how he spotted flames when he looked out of his window after hearing the alarms. With the elevators out of order, he and a neighbor descended a total of 21 floors, including the parking levels, to escape the building.
Many residents gathered outside, anxiously awaiting clearance to return once the cooling process and formalities were completed. Some shared stories of neighbors whose apartments were severely damaged, forcing them to seek temporary shelter with relatives while they attempted to salvage important documents.
According to the Dubai Civil Defence, firefighters from Al Barsha station arrived in under six minutes, swiftly evacuating tenants and bringing the medium-intensity blaze under control. Additional emergency personnel from neighboring fire stations joined the efforts.
By 5:23 am, the fire was contained, and within a little over an hour, it was fully extinguished. The Dubai Civil Defence reported that cooling operations were in progress, with the site to be handed over to relevant authorities once completed.
Jihad praised the police's response, highlighting not only the presence of police officers and Civil Defense but also a mobile coffee shop that offered refreshments to residents, providing a much-needed respite during the stressful incident.
Photos and videos captured by residents depicted the fire consuming a section of the multi-story tower. Some residents affected by the fire have reportedly been relocated to hotels while they assess the extent of the damage to their apartments.
For more such updates visit our official website
By: Vibha Kapoor