Dubai doctors perform life-saving surgeries on Qatari teen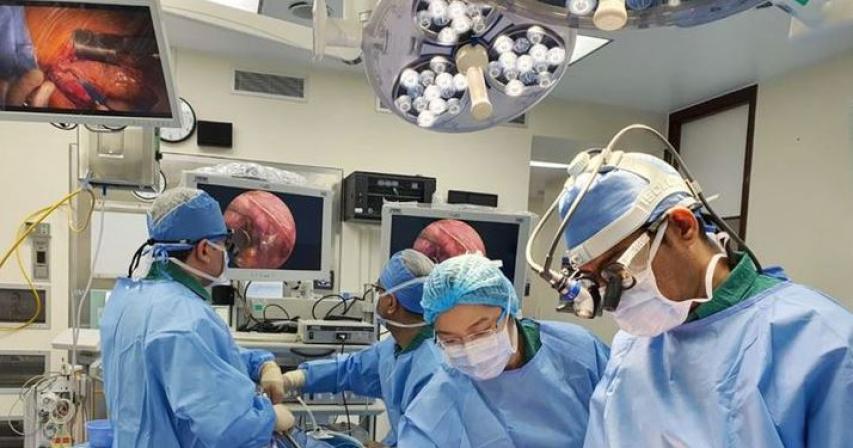 Dubai doctors perform miraculous surgeries on a Qatari teen
A teenager from Qatar, who was in a severe high-speed car accident, has miraculously survived, all thanks to a dedicated team of doctors in Dubai who performed multiple life-saving surgeries.
Also Read:Milad-un-Nabi 2023: History and Date of the Prophet Muhammad's Birthday
The patient, SAF, 19 (name changed for privacy), had sustained polytrauma, meaning multiple injuries affecting various organs.
SAF was on a journey from Qatar to Dubai when the accident occurred. He attempted to make a sudden turn on one of the bridges, but there was a car in front of him. To avoid a collision, he swerved at high speed, causing his car to flip six times. The car was completely wrecked, and a metal part was pressing on his stomach when he was rescued and transported to Saudi German Hospital (SGH) in Dubai.
Dr. Houssein Ali Mustafa, a consultant interventional cardiologist at SGH Dubai, noted that the patient had intra-abdominal bleeding and a collapsed lung.
Due to the gravity of his injuries, a swift decision was made to rush him to the operating theatre for abdominal exploration. A team of skilled medical professionals, including Dr. Mustafa, Professor Dr. Tamer Said (consultant general and weight loss surgery specialist), Dr. Amro Kabakbjy (specialist interventional radiologist), and Dr. Motaz Mohamed (consultant anesthetist), collaborated to save his life.
The complex surgical procedure involved a partial pancreatectomy (removing part of the pancreas), splenectomy (removing the damaged spleen), resection and anastomosis (surgical cutting and connection) of a portion of the intestine, and reopening of the left renal artery.
Following this extensive surgery, the patient was transferred to the intensive care unit (ICU) and placed on mechanical ventilation. However, after 12 hours, he started vomiting blood due to stomach bleeding. Attempts to stop the bleeding via endoscopy proved unsuccessful.
To address the issue, SAF was taken back to the operating room for another major surgery, which lasted three hours and effectively controlled the stomach bleeding.
Through close monitoring and meticulous treatment, his critical condition was managed. Gradually, SAF began to show signs of improvement, and he has since returned to a normal life with his family
For more such updates visit our official website
By: Vibha Kapoor