Dubai Company Using 3D Printing and Software to Revolutionize Spacecraft Engine Design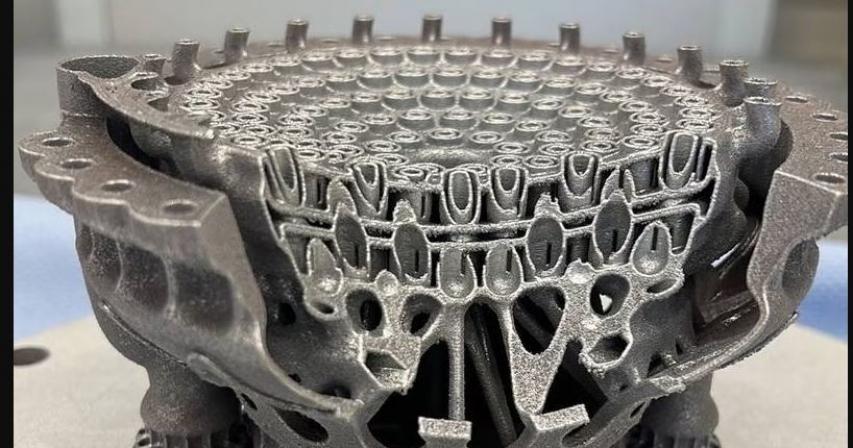 LEAP 71 pioneers 3D-printed rocket engines using its innovative Computational Engineering Model
A Dubai-based company, LEAP 71, is making waves in the space industry by using advanced computer software and 3D printing to design revolutionary rocket engines. Their proprietary software, the Computational Engineering Model, generates algorithms for spacecraft system design and construction.
LEAP 71 recently inked a partnership with Europe's The Exploration Company (TEC) to collaborate on propulsion system designs for TEC's rockets. The ambitious goal is to test-fire the engine next year, potentially transforming the way spacecraft systems are developed by reducing costs and expediting technology construction.
Founder of LEAP 71, Josefine Lissner, explained the innovation, saying, "We have developed an algorithm that can generate rocket engines. It's like a code library, and you can tell it what you need – for example, a rocket engine with specific thrust and propellant requirements. Within five to ten minutes, it will generate an entire rocket engine."
This partnership with TEC represents a significant achievement for LEAP 71 as they seek more opportunities within the space industry. TEC is renowned for developing a reusable space capsule called Nyx.
Helene Huby, the co-founder and CEO of TEC, believes that using computational models like those developed by LEAP 71 can accelerate engine development. She highlighted the challenges of conventional engineering methods for space exploration, particularly the time-consuming and manual nature of the design process. Computational models aim to streamline the process, facilitating faster engine production and testing.
LEAP 71's presence in Dubai aligns with the UAE's aspiration to become a regional hub for spacecraft system development. The UAE has been actively attracting space companies to establish operations in the country, fostering the growth of a private space industry. Sarah Al Amiri, Minister of State for Advanced Technology and chairwoman of the UAE Space Agency, emphasized the importance of the space industry in the UAE's economic development strategy, known as Operation 300bn, which aims to position the country as a global industrial hub by 2031.
The growth of the space sector in the UAE is not only a strategic move but also holds the promise of access to locally manufactured space technologies, potentially transforming the nation into a key player in the global space industry.
By: Vibha Kapoor