COP28 in UAE: More Than 100 Free Shows and Workshops at Expo City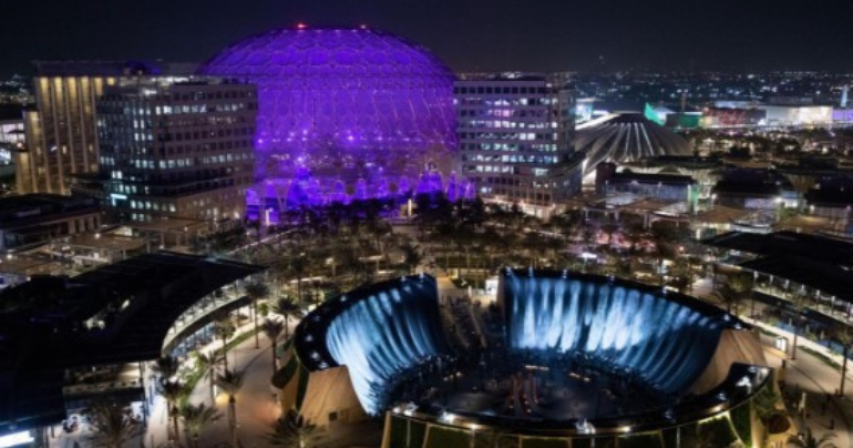 over 100 free events at COP28's Green Zone in Expo City.
As COP28 approaches, Expo City Dubai gears up to host over 100 free events and workshops at the COP28 Green Zone. While the Blue Zone is dedicated to formal negotiations, the Green Zone offers an inclusive space for various groups, including youth, NGOs, and indigenous people. With themed areas focusing on Energy Transition, Technology and Innovation, and Youth, the Green Zone invites the public to participate in shaping the future of the planet. Khaleej Times provides a glimpse into some not-to-be-missed attractions, spanning sustainable farming experiences, a climate musical for the younger audience, and exhibitions promoting environmental awareness.
Live Healthy, Eat Healthy: Expo City Farm

Explore Expo City Farm at Al Forsan Park, cultivating over 10 types of crops through regenerative agriculture. Visitors can engage in workshops on hydroponic food production and sustainable farming while enjoying farm-to-table dining experiences. The farm also showcases innovative technologies such as water production from air moisture and the use of sustainable charcoal (BioChar). Additionally, spent coffee grounds are utilized to cultivate mushrooms, promoting a circular economy.

Climate Musical: "Alya in Terraland"

Targeting a younger audience, the original musical "Alya in Terraland" unfolds at Terra Auditorium on December 7, 11, and 12. Using hip-hop and R&B music, the 45-minute production conveys environmental awareness. The storyline, centered around Alya from the UAE, involves encounters with characters like an angry orangutan and a wise octopus, highlighting human impacts on the environment. The musical concludes with a call to action, urging the audience, especially the youth, to participate in climate action.

Pledge for People and Planet: Terra Pavilion

Visitors to Terra Pavilion can participate in the "Pledge for People and Planet." This historic COP initiative, available in Arabic for the first time, invites individuals to join the global movement to reduce carbon emissions. By taking the pledge, attendees contribute to a collective commitment for a sustainable and better future.

Resonating Tides Exhibition: Women's Pavilion

From December 3, the Women's Pavilion hosts "Resonating Tides," an exhibition highlighting the intersection of land and sea. Through photography, craft, video, and art installations, the exhibition advocates for a just and sustainable future with a focus on women and girls. Prince Hussain Aga Khan's marine photography exhibition, "Fragile Beauty," at the Sustainability Pavilion celebrates the ocean's magic and emphasizes the need for marine species protection. Interactive events at the Pavilion explore climate change through gender equality, global leadership, and the private sector.

Reflections on Climate Change: Pavilion Insights

The Pavilion offers "Reflections on Climate Change," an exhibition providing insights into the history and goals of COPs. Visitors can learn about various initiatives related to climate change and COP involvement. The interactive events encompass themes such as gender equality, global leadership, and private sector engagement.
For More Related Updates Please Visit Our Official Website
By- Sahiba Suri
By: Sahiba Suri