Saudi King Sacks FM minister over Khashoggi's killing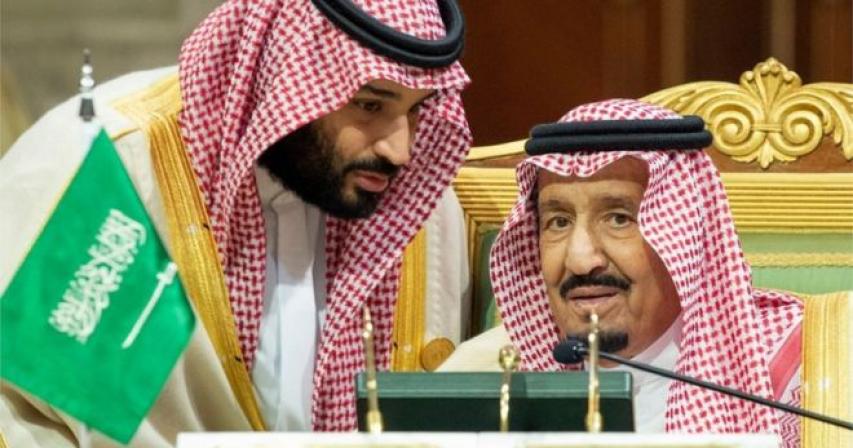 5 months ago / 813
Saudi Arabia's King Salman issued a wide-ranging overhaul of top government posts on Thursday, including naming a new foreign minister, following international fallout from the killing of Saudi writer Jamal Khashoggi nearly three months ago.
Saudi Foreign Minister Adel al-Jubeir was relieved of his post by King Salman bin Abdul Aziz. Ibrahim bin Abdul Aziz al-Assaf replaced al-Jubair, who was demoted to a minister of state for foreign affairs.
The King reshuffled the Political, Security and Economic Affairs and Development Councils, headed by Crown Prince and Deputy Prime Minister and Minister of Defense Prince Mohammed bin Salman.
Prince Abdullah bin Bandar was appointed National Guard Minister and Turki Abdullah al-Shabana was appointed as the new media minister.
Al-Aiban was appointed national security adviser and Lieutenant-General Khalid bin Qarar al-Harbi was appointed Director of Public Security.
The amendment retained Prince Abdul Aziz bin Saud bin Nayef as interior minister.
The transfer of Turki Al-Sheikh from the presidency of the Sports Authority to the presidency of the entertainment, and appointed Abdul Aziz bin Turki al-Faisal as head of the Sports Authority.
Prince Mohammed bin Nawaf bin Abdulaziz Al Saud, the Kingdom's ambassador to London, was also relieved of his post and appointed Saudi Arabia's adviser to the Saudi monarch.
Prince Faisal bin Khalid bin Abdul Aziz was relieved of the post of Amir of Asir at his request. He was replaced by Prince Talal bin Turki bin Abdul Aziz as minister. The governor of al-Jawf district, Badr bin Sultan, and Faisal bin Nawaf were also replaced.
The King established a new entity, the Local Content and Government Procurement Authority, and appointed Ghassan Al Shibl as its Chairman, as well as the establishment of a new exhibition and conference body and the appointment of Majid Al Qasabi as its Chairman.
The killing of Saudi journalist Jamal Khashoggi at the Saudi consulate in Istanbul cast a shadow over the kingdom's diplomatic moves in recent months.
Khashoggi, in articles he wrote for The Washington Post, knew of his criticism of Saudi policy, especially after Prince Mohammed bin Salman assumed the state of the Covenant and turned it into the de facto ruler of the country.
The Saudi authorities initially denied any knowledge of the fate of the Saudi journalist who disappeared on October 2 after entering his consulate in Istanbul, but the Saudi attorney general eventually returned to describe his disappearance as a planned crime.
By: Staff Writer
/ Source: bbc