Virgin Atlantic will fly no more from London to Dubai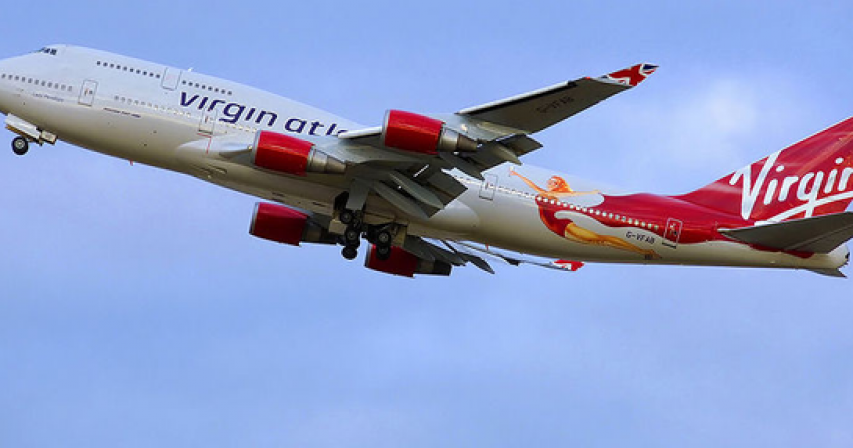 7 months ago / 1721
The dominance of Emirates on the Dubai-London route has been reinforced with Virgin Atlantic pulling out of the market citing that the route was "no longer commercially viable". Experts suggest that the numerous dailies operated by Emirates to London Heathrow – and six other UK airports – proved far too much for Virgin to compete with.
"London to Dubai is served not only by Emirates, but also by British Airways (BA). Both offering several flights per day, thus, there is obviously sufficient offer," said Tobias Ruckerl, CEO and consultant at Advanced Aviation Consulting. London Heathrow is, of course, BA's hub. "Virgin is a smaller player in this market and obviously they cannot stand the competition anymore," he continued.
This was further corroborated by other SMEs. "Dubai probably has not been a profitable route for Virgin Atlantic in some time," said US-based aviation expert Jason Rabinowitz. "Emirates now has up to 10 daily flights to the London area, with nearly 5,000 seats offered each day each way. Virgin, on the other hand, offered a single flight. Even if Virgin could compete on price, and it probably cannot, there is simply too much competition on the London-Dubai route to keep it up," he stated before going to address any concerns that this might be a sign of Dubai losing its importance in international aviation.
"As long as Emirates remains the powerful airline it is, I don't see Dubai being in any sort of risk of losing its status as a major transit hub," said Rabinowitz. "While some airlines have opted to start ultra-long-haul flights, offering non-stop routes where previously they stopped in Dubai, that is still a very small niche for airlines. The few other airlines that do stop at Dubai are insignificant when compared to the massive Emirates operation," he concluded.
Meanwhile, this is what Virgin themselves had to say about it - "It's never an easy decision to withdraw a route, and we'd like to thank our customers and dedicated team in Dubai for their loyalty over the last 12 years," said Shai Weiss, chief commercial officer for Virgin Atlantic Virgin the second airline to drop off from the busy London-Dubai route; Royal Brunei announcing the same last month, stating that they were going to launch direct Brunei-London flights later this year.
Previously, Qantas had also said that they would be shifting their transit hub from Dubai to Singapore but again, experts say this is nothing to worry about. Andrew Charlton, managing director at Switzerland-based Aviation Advocacy said, "No destination likes to see airlines leave, but in the scheme of things it is part of the parry and thrust of commercial aviation and should be seen in that context, not as a major statement on the health of Dubai or of aviation in the market."
Dubai remained the third busiest airport in the world in 2017, with passenger traffic rising by 5.5 percent last year, according to the Airports Council International. It also continues to remain the world's busiest airport in terms of international passengers.
By: Staff writer