UAE's Moon rover model on display at the World Government Summit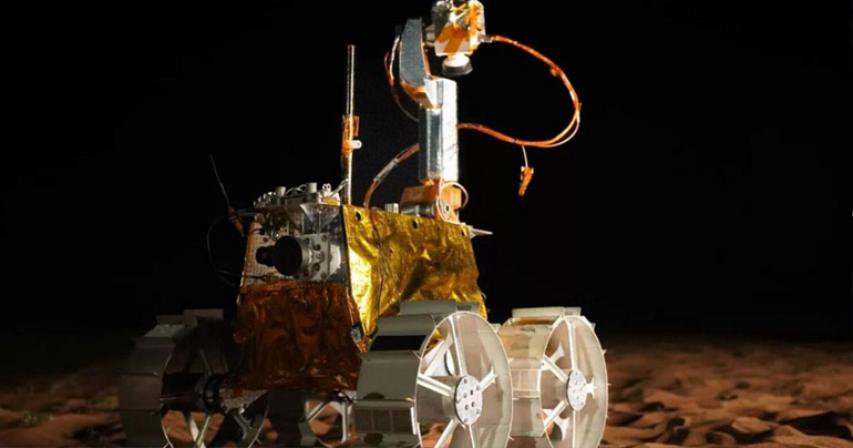 UAE Moon rover
A model of the Rashid rover, the first Arab mission to the Moon, has been on display at the World Government Summit 2022 (WGS).
Rashid rover is on track to land on the lunar surface in the fourth quarter of 2022.
Experts at the World Government Summit in Dubai shed light on the salient features of the UAE's Rashid Rover to the visiting delegates.
In an Instagram post, members of the Mohammed Bin Rashid Space Centre (MBRSC) are seen huddled around the model of the Rashid Rover at the WGS.
The engineering model of the Rashid rover was earlier displayed at the Dubai Air Show and the International Astronautical Congress (IAC) that were held in the emirate last year.
The rover's primary landing site on the Moon is Lacus Somniorum, also known as the Lake of Dreams, an area that is yet to be explored.
Located on the northeastern side of the Moon, Lacus Somniorum is characterised by its unique composition formed by flows of basaltic lava, which give it a reddish hue.
The lunar rover will be generating thousands of images and useful science data throughout the lunar day.
The UAE's Mohammed Bin Rashid Space Centre (MBRSC) had forged a collaboration with the French space agency to provide sophisticated cameras enabling high-resolution images for the country's Lunar Mission.
MBRSC has partnered with the National Centre for Space Studies (CNES) which is the French government space agency, to deliver two optical cameras for Space Exploration (CASPEX) for the Rashid rover.
The CASPEX camera on top of the rover's mast will provide panoramic visibility of the rover's surroundings.
Source: Khaleej Times
By: Nidhul