UAE's iconic red letter boxes to get an artistic makeover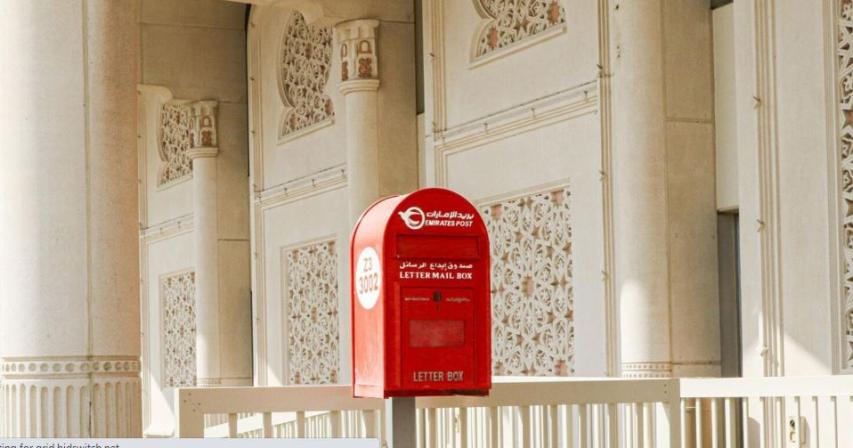 UAE's iconic red letter boxes to get an artistic makeover
The United Arab Emirates' iconic red letter boxes are set to undergo a vibrant and artistic transformation, breathing new life into these traditional mailboxes. The initiative aims to combine tradition and modernity, infusing art and culture into everyday life, and making these letter boxes not just functional but also appealing pieces of public art.
To Know More Visit: Just Dubai Social
The project, which is part of the UAE's commitment to fostering creativity and artistic expression, will see these iconic red mailboxes reimagined by local and international artists. Each mailbox will serve as a canvas for artistic expression, representing different themes, cultures, and stories from across the UAE.
The concept behind this artistic makeover is to celebrate the UAE's rich cultural heritage while embracing its vision for the future. These mailboxes will serve as a symbol of unity, bridging the gap between tradition and innovation. They will remind residents and visitors alike of the importance of communication and connection in a rapidly changing world.
The initiative is a collaborative effort between the UAE government and local art communities. Artists from various backgrounds and styles have been invited to participate, ensuring a diverse range of designs and ideas. This fusion of local and international creativity will result in a stunning display of artistic expression.
Moreover, this project offers a platform for emerging artists to showcase their talent to a broader audience. It promotes creativity as an essential element of the UAE's identity and emphasizes the government's support for the arts.
These transformed mailboxes will not only be a source of visual delight but also a means of encouraging interaction and engagement among the public. Citizens and tourists will be encouraged to explore the various designs, learn about their cultural significance, and even contribute to the ongoing artistic conversation.
In addition to the aesthetic enhancement, the red letter boxes will maintain their functionality. They will continue to serve as essential tools for sending and receiving mail, providing a practical and tangible link between individuals, businesses, and government services.
The project's location and the number of mailboxes selected for artistic makeovers are yet to be announced, but it is expected to encompass both urban and suburban areas, ensuring that people across the UAE can enjoy this artistic transformation.
In conclusion, the UAE's iconic red letter boxes are set to become not just symbols of communication but also vibrant expressions of culture and creativity. This initiative underscores the UAE's commitment to preserving tradition while embracing innovation and artistic expression, making these mailboxes a unique and memorable part of daily life in the UAE.
For more Updates Follow us on Just Dubai Insta
By: Vibha Kapoor