Etihad Rail has inaugurated its largest freight station, the Al Glail Dry Port, in Ras Al Khaimah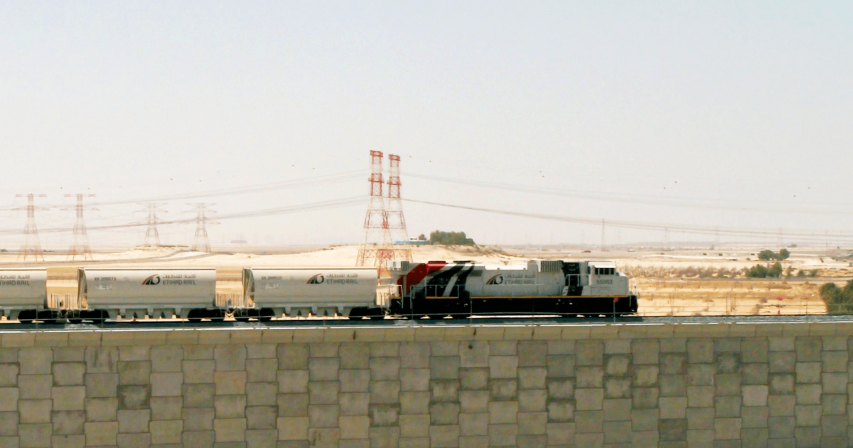 Etihad Rail Completes Key Link in UAE National Rail Network
Etihad Rail, the operator of the UAE National Rail Network, achieves a major milestone by connecting its railway freight terminal at the Industrial City of Abu Dhabi (ICAD) to the national network.
To Know More Watch: Just Dubai Social
Boosting UAE's Transportation Infrastructure
This achievement aligns with the UAE Railway Programme's goal to enhance logistics and connect industrial hubs, facilitating trade and population movement.
Connecting Industrial and Manufacturing Centers
Etihad Rail's link to ICAD enables the efficient transportation of goods across key industrial centers, supporting cost-effective and sustainable logistics solutions.
Largest Inland Railway Freight Terminal
The railway freight terminal at ICAD spans over 2.7 million square feet, enhancing distribution capabilities and connecting quarries to industrial centers across the UAE.
Seamless Distribution of Raw Materials
The terminal acts as a logistics hub for heavy industries, facilitating the distribution of raw materials and machinery, making ICAD tenants more competitive.
Efficiency and Sustainability
Operating round-the-clock, the terminal offers efficiency in transport costs and sustainability, processing millions of tons of cargo annually.
A Milestone in UAE's Transportation Infrastructure
This development is part of Stage Two of the UAE's national railway network, fostering integration among ports, manufacturing hubs, and urban centers.
For more Updates Follow us on Just Dubai Insta
By: Vibha Kapoor
/ Source: Etihad Rail