Top 10 Richest Real Estate Brokers in Dubai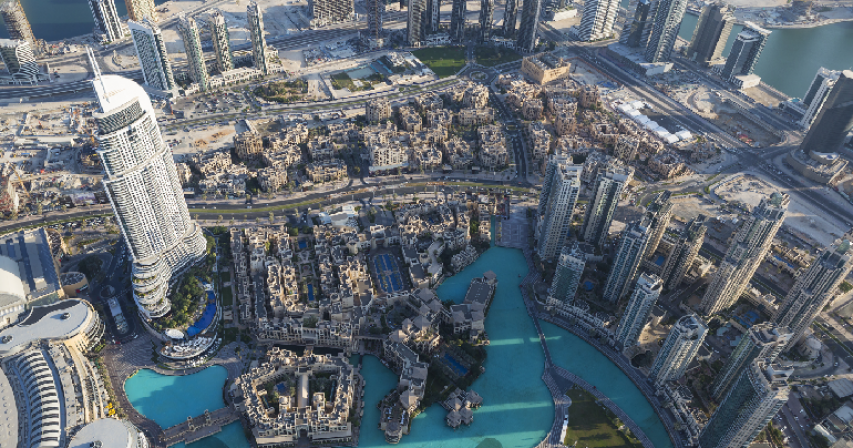 Top 10 Richest Real Estate Brokers in Dubai
● Abdul Ahad, Founder - Next Level Real Estate
● Chris Boswell - Dubai Real Estate Agent
● Firas Al Msaddi, Founder - Fam Properties
● Lewis Allsopp, Group CEO - Allsopp & Allsopp
● Peter Calamari, Founder - Espace
● Angelika Sheglova, Founder - Dacha
● Farooq Syed, CEO - Springfield Properties
● Abdullah Alajaji, Founder - Driven Properties
● Nazish Khan, COO - Fidu Properties
● Boris Rusafov, CTO - Dubai Properties
● Saleem Karsaz, Group CEO - Aeontrisl
Abdul Ahad, Founder - Next Level Real Estate

Abdul Ahad Siddiqui has been in the real estate sector since 2013 and is the Managing Director of Dubai's leading Next Level Real Estate Agent. He has a solid track record of success and has constantly been rated as one of the top 1% agents in the Dubai Land Department in terms of volume and number of sales. Abdul Ahad further grew his company in Pakistan in 2020. Since 2013, he has expanded his company to a team of 30+ expert agents and has sold various projects throughout Dubai, with clients spreading across Canada, Europe, Kuwait, Qatar, and Bahrain. Now, the company has successfully grown to become one of the leading real estate agents in Dubai, with a satisfied and diverse client base.
Abdul Ahad has received multiple awards for his contributions to the real estate business. He received The Pulse Dubai's 'Top Achievement Award Q4 2016' and Dubai Properties 'Certificate of Appreciation Q1 2016'. He has also earned an 'Appreciation Award - 2017 & 2020' from Nshama Town Square, as well as an 'Appreciation Award -2020' from Grovy Real Estate Development LLC.
He also has various credentials in real estate development. In 2015, he received certification from the Dubai Real Estate Institution in 'Ejari Training Development' and 'Certified Property Management Training.' He also has a 'Real Estate Diploma' from the Dubai Land Department, which he received in 2013, and a 'Certified Real Estate Broker Training' from the Dubai Real Estate Institution, which he received in 2018.
Chris Boswell - Dubai Real Estate Agent

Chris Boswell founded CBLR, a boutique international property agency with ultra-luxury residential properties in London, Dubai, Los Angeles, and Miami, at the age of 38. Chris Boswell is a Dubai-based real estate agent that works in the Dubai, London, and Los Angeles markets. Since beginning his work in 2006, Chris has facilitated many high-profile purchases and sold over 100 Palm Jumeirah properties in Dubai. He has over $1.16 billion (AED 400m) in career sales since beginning his career in 2006. Over time, Chris established himself as the "go-to broker" for premium real estate in Dubai.
In 2007, Chris sold approximately 65 ready to move apartments in Dubai as well as off-plan villas for sale such as Palm Jebel Ali, as well as 35 exclusive Palm Jumeirah villa sales. Chris negotiated a US$20 million (AED 73m) beachfront property and a US$7 million (AED 25.7m) water villa on Abu Dhabi's Nurai Island in 2008, which are still recorded over a decade later. Despite the 2008 economic downturn, Chris broke new ground by selling 36 premium waterfront residences in the Palm Jumeirah Oceana and Tiara condominium luxury properties to a single Swiss investor.
Firas Al Masaddi, Founder - Fam Properties
Firas Al Msaddi moved to Dubai from Syria 12 years ago to work as a store clerk before launching fam Properties in 2009, a real estate brokerage and management firm with a Dh2 billion portfolio of properties. It has sold multiple flats for developers such as Meraas and Dubai Property Group. The CEO, 33, lives in Al Manara, Dubai, with his wife and two sons, aged five and three.
Firas Al Msaddi, 35, is the CEO and Executive Chairman of fäm Properties (established in 2009), one of the UAE's largest and most profitable real estate agency in Dubai. The firm exclusively manages and operates a real estate investment portfolio of approximately AED 2 billion, primarily in Dubai, with an additional AED 300 million in foreign holdings.
Fäm Properties has been acknowledged as the finest top sales performance brokerage for all major mega master developers, including but not limited to Dubai Holding, EMAAR, MERAAS, and Meydan, on an annual basis since 2012. And DLD named us the highest transacting agency in Dubai for two years in a row, 2017/18 & 2018/19.
Firas Al Masaddi's approach to money is straightforward. He declared on National News "I've always wanted to work in sales. I was so eager to start a business that I never considered money. I wanted to stand out and take the initiative."
Lewis Allsopp, Group CEO - Allsopp & Allsopp

Lewis Allsopp is the CEO of the best real estate agency in Dubai; Allsopp & Allsopp. It was founded ten years ago by his older brother Carl and today employs more than 200 people, with operations in Dubai and England. Before joining Allsopp & Allsopp, Lewis worked for a developer with a real-estate agency arm; Dh50,000 base, 33% commission. Lewis and his brother created the branding, launched the product, and furnished the workplace. They started the agency with the "2008 global recession." which was the best thing that could have happened to them.
Following multiple triumphs with other firms, Lewis had the idea for Allsopp & Allsopp, and in September 2008, Lewis and his brother Carl opened Allsopp & Allsopp for business in Dubai. Allsopp & Allsopp grew from four staff to over 100 in the UK and UAE. Lewis's most notable accomplishments include his company winning 'Best International Lettings Agency 2014-15' and 'Best Real Estate Agency in Arabia and Dubai 2012-2013' at the prestigious international property awards, for a total of 18 international property accolades in four years.
When asked about his money philosophy, he stated "Money is about two things: ensuring the security of your family and then enjoying life. You can be happy without money, but money is a means to an end. If you are dissatisfied with your money, you will be miserable without it, and vice versa. It's done incredible things for me. This year, while on vacation in Italy, I drove a Seat Leon and was probably happier than I am in my Rolls-Royce because of where I was driving - with my wife and just enjoying life."

Peter Calamari, Founder - Espace

Peter Calamari's mantra is "invest, inspire, and build people." As the CEO of a real estate company, Peter feels he has a big commitment to work hard and coach his team for them to gain knowledge and wisdom. The team has grown over time, and today, with the company's rapid growth and competitiveness, there is a larger need to push up hats and survive in the professional real estate market.
Espace Real Estate is now a leading real estate company in Dubai, following the established UK estate agency model, thanks to the efforts of Peter Calamari. Peter Calamari founded Espace Real Estate in 2009. The company specializes in sales and leasing in Dubai. Espace provides a wide range of property services while adhering to strong ethical standards. With a focus on customer service and area-specialist knowledge, Espace has assisted in connecting thousands of buyers to sellers and landlords to tenants.
With Peter's efforts, Espace strives to keep all transactions as straightforward and uncomplicated as possible. From the office to the website to the advertising, the company strives to make the client experience fluid and transparent.
Angelika Sheglova, Founder - Dacha

Angelika launched Dacha in 2004 with the growth of the Dubai real estate market. She was an entrepreneur from the age of 23 and owned several enterprises ranging from tourism to freight to beauty, all while raising two children.
During her time at Dacha, she sold ready to move apartments in Dubai with entire floors, buildings, plots, and even an island to her investors, making her a legend in the Dubai real estate industry.
Angelika opted to go to Europe in 2009 to begin property development there, passing over day-to-day operations to her daughter Alessia. Even though she has gone on to other endeavors, she remains active in the company's strategic business decisions.
Farooq Syed, CEO - Springfield Properties

Farooq Syed is well-known in the industry for his expertise and trustworthy real estate consultancy throughout Dubai. He holds a graduate degree in Finance and Management from the American University of Sharjah and has resided in Dubai for the majority of his life. Everything began for him in 2006, when he began working as a young and talented broker at two of Dubai's most recognized brokerage businesses. He transferred to Springfield Real Estate in 2009.
Farooq Syed now works as a Property Portfolio Manager and Off-plan investment expert at Springfield Properties. Over the years, the company has grown to become a leading property sales, brokerage, and investment consultancy firm, making it a major player in Dubai's real estate market. The company is now striving to be a market leader as a real estate advisor, thanks to the company's strong team, which works tirelessly to amplify the firm's visions and raise the bar every day.
Abdullah Alajaji, Founder - Driven Properties

Abdullah Al Ajaji is the founder and Managing Director of Driven Properties, a rapidly expanding Middle Eastern property brokerage, investment, management, and consultancy firm.
Abdullah is a Saudi national who has vast expertise in numerous corporate and investment activities with renowned Saudi organizations before starting Driven Properties. Abdullah began his professional career as an Associate in the Corporate Planning Department of Saudi Aramco, the world's largest oil business. He later worked as a Senior Associate in the company's Corporate Finance & Asset Management division.
Abdullah was instrumental in the development of MerchantBridge, a renowned Private Equity business in the region, in 2008. He joined the firm as an Executive Director and was key in raising approximately USD 800 million for the group's regional acquisitions.
Abdullah co-founded Arab Seed Angels, an angel network that supports Arab entrepreneurs in early-stage companies, intending to realize his entrepreneurial ventures. In Dubai, Abdullah founded Dereyah East Ventures, a real estate investment firm that owns several properties and ready to move apartments in Dubai such as Royal Beach Residence.
Nazish Khan, COO - Fidu Properties

Nazish Khan is the Chief Operating Officer (COO) of Fidu Properties; one of the finest real estate agency in Dubai. Nazish Khan has been the key guiding light for Fidu Properties' plan and organization since its beginning. Nazish Khan currently leads the company from its prominent Emaar Square office and aims to grow the real estate enterprise.
Nazish Khan grew up and received his education in Dubai. His time in Dubai, as well as his family's engagement in the real estate market in Dubai, shaped him into the leader he is today. He entered the work market at an early age, diving immediately into his favorite industry, real estate.
His sixteen years of experience in the area ensures a solid comprehension of the real estate world. His attention to detail and hard labor have guided the company to rapid growth. Nazish Khan strives to create a productive and appreciative environment at Fidu Properties. He believes that every minute of one's life should be invested in success and happiness.

Boris Rusafov, CTO - Dubai Properties

Boris Rusafov is Dubai Holding's, Chief Technology Officer. Boris is in charge of the Group's technological functions across a wide range of industries, including hospitality, retail, media, leisure, and entertainment. He has extensive global experience from the United States, Southeast Asia, Europe, and the Middle East, as well as a 30-year track record of delivering major technology change and operational excellence across diverse sectors, with expertise in business and technology strategy, enterprise digital transformation, and Board advisory.
Boris Rusafov is Dubai Holding's, Chief Technology Officer. Boris is in charge of the Group's technological functions across a wide range of industries, including hospitality, retail, media, leisure, and entertainment. He has extensive global experience from the United States, Southeast Asia, Europe, and the Middle East, as well as a 30-year track record of delivering major technology change and operational excellence across diverse sectors, with expertise in business and technology strategy, enterprise digital transformation, and Board advisory.

Saleem Karsaz, Group CEO - Aeontrisl

Saleem Karsaz is the Chief Executive Officer of Aeon & Trisl and has a long career in Dubai Real Estate. In addition, he is a founder member of Hope Care Polyclinic Dubai. Mr. Saleem is also affiliated with the Shahid Afridi Foundation, a non-profit organization in Pakistan. Mr. Karsaz has expanded business in three distinct cities in Pakistan, including Gujarat, Lahore, and Karachi, via his consistent hard work and dedication to the real estate world. Not only that, but the UK branch in Mayfair, London, opened in 2018 and has seen skyrocketing earnings from sales made in Pakistan, the UK, and the UAE. Aeon & Trisl currently has over 300 team members working globally.
Saleem Karsaz has been awarded the World Memon Organization- Middle East Chapter's Youth Icon Of The Week and the Top Real Estate Broker with 4 Star Rank at the RERA Annual Award 2020 Ceremony for Brokers and Valuators, organized by the Dubai Land Department. He is the first Pakistani person to reach this milestone and is ranked top among 6,000+ brokers in Dubai, achieving the greatest level of distinction in UAE real estate.
Mr. Karsaz has also garnered commendable acknowledgment from several government sectors, non-profit organizations, and developers in the UAE and elsewhere. Some of these important awards are Nakheel's Top Tier Broker since 2013, Majid Al Futtaim's Top Tier Broker since 2020, and Emaar's Top Tier Broker since 2013.
During his leadership, Aeon and Trisl received the honor of being the 5th best-selling agency for Emaar Properties, the largest developer in the UAE, in 2018, and the 2nd best agency for them in 2019. In addition, under his dynamic leadership, the brand has made history by having its name projected twice on the world's tallest structure, the Burj Khalifa, in 2019.
By: Asma