The heat is on: Keep calm and #BeSummerSafe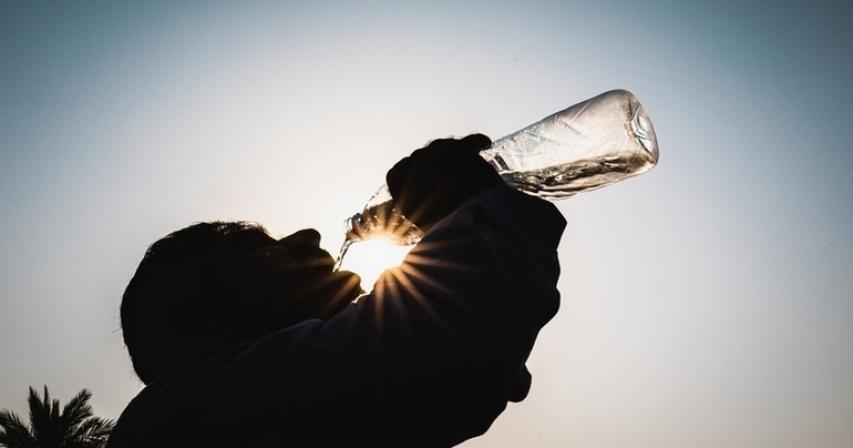 Last year, mercury actually soared to 51 degrees C in Dubai on the hottest day of the year.
---
The British are facing cathartic emotions. No, I'm not talking about Boris Johnson becoming the Prime Minister (can you believe that, though?). I'm talking about the scorching heatwave facing that country and parts of Europe with record-breaking temperatures unleashed across the region. Yesterday was supposed to be the hottest night on record for England and tomorrow is set to be the hottest day ever, with temperatures set to hit (wait for it) 37 degrees Celsius.
It may not sound that extreme for us here in the UAE, accustomed as we are to temperatures routinely hitting mid-40s during peak summer months, but it is a matter of grave concern and is part of the growing proof of global warming. And even if the solar calefaction falls well below what we experience (day-time temperatures in Dubai hit 43 degrees C yesterday), there can be no denying the distress faced by those not accustomed to such brutal heat.
Back to Dubai and the UAE residents, the UK heatwave index actually falls in the 'not that bad' category. Last year, mercury actually soared to 51 degrees C in Dubai on the hottest day of the year. Khaleej Times' ongoing #KTforGood campaign titled #BeSummerSafe aims to address issues unique to local climatic conditions and pattern. The main cause for concern is that expats, coming as we do from other parts of the word, may not necessarily realize the extent of the issues before burning our fingers, figuratively and literally.
So, whether it is about keeping you home fire-safe, staying hydrated, and looking after your health, sticking to your fitness goals or making sure your kids are safe, there are specific steps that we may need to be reminded of. And that is exactly what our 11-day-old campaign has endeavored. As we move into the final few days of the campaign, it is worth remembering that be it our pets or plants, our children or cars, our health or homes, we must take the necessary steps to #BeSummerSafe. Hope you have a good one.
/ Source: KhaleejTimes