Movie Theaters, Indoor Entertainment Facilities Reopening in Dubai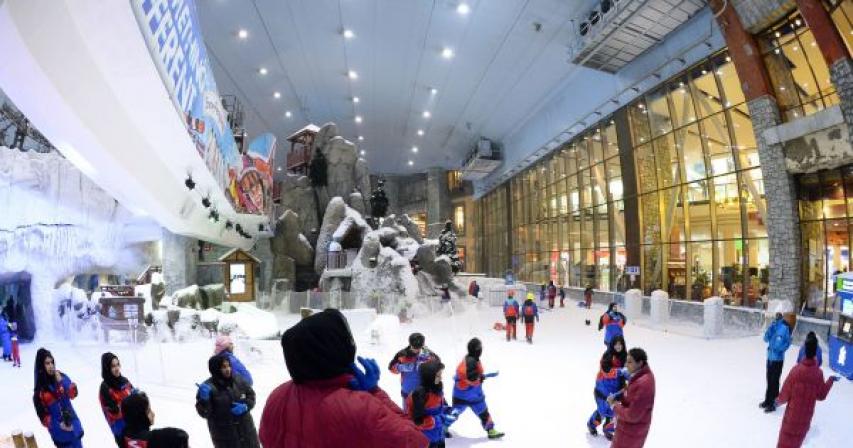 Movie theaters and other entertainment facilities are set to reopen in Dubai on Wednesday, as the United Arab Emirates begins to lift coronavirus lockdown restrictions.
Vox Cinemas, the top exhibition chain in the Middle East, has announced that its multiplexes in several Dubai malls are set to reopen tomorrow, with social distancing and sanitary measures in place.
Additionally Vox is reopening its Ski Dubai, indoor ski-dome (pictured), the Dreamscape virtual reality adventure park, and its large Magic Planet family entertainment center with games and rides for children, including rollercoasters, inside the Mall of the Emirates.
Oddly movie theaters in Abu Dhabi, which is also located in the UAE, remain shuttered. Cinemas in nearby Kuwait, Bahrein, and in Saudi Arabia also remain closed.
The UAE has been hit relatively mildly by the coronavirus pandemic with more than 30,000 cases and 248 deaths.
Vox, which operates 514 movie screens across the Middle East, earlier this month opened a drive-in cinema in Dubai, which is only drive-in operating in the region's most cosmopolitan city.
Vox parent company Majid Al Futtaim, is using fogging machines at all of its venues to disinfect large spaces. All surfaces within the venues will be sanitized after every guest interaction, with particular attention paid to counter tops and payment terminals.