10 Bollywood Actors and their Successful Side Business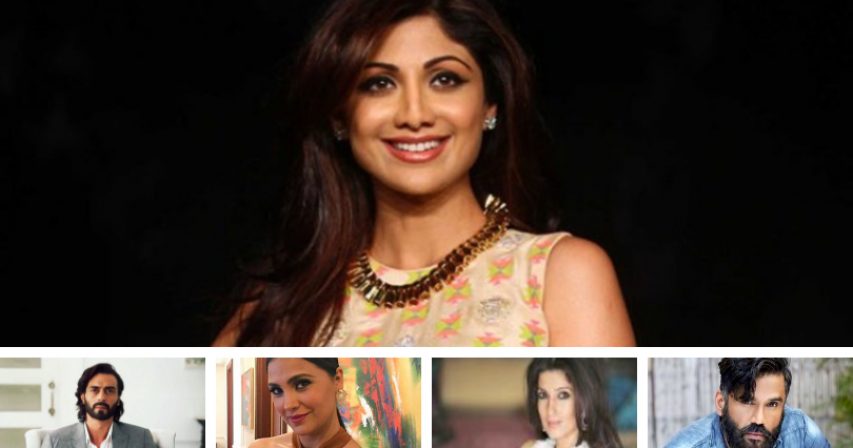 A career in films is not always very long. You cannot play a long inning here unless you are extremely talented and lucky. Every day new faces join the industry and the competition here becomes ever higher. You don't know if the superstar of today will command the same power and popularity tomorrow or vanish into oblivion. So, for a regular income throughout their lives, our stars invest the money earned from films into some other businesses and make huge profits. Here, we list down top ten Bollywood actors who have successful side business also.
#1. SHAH RUKH KHAN
Well, if you are a true Shah Rukh Khan fan, you know that he is not just the biggest superstar in the world, he is an entrepreneur also. The actor, who started his journey from television in the late 80s and then forayed into films with the super hit movie 'Deewana' in 1992 before delivering innumerable successful films at the box office, has seen a meteoric rise in his career as an entertainer. With his hard work and peerless dedication, he has established himself as one of the most successful and highest paid actors in the world. His brand value is worth billions. He is the world's second richest entertainer. So, does Shah Rukh make all his money through films only? No, SRK has a diversified business which yields him profits in millions every year.
Khan is co-chairman of the motion picture production company Red Chillies Entertainment and its subsidiaries. His production company produces films and its VFX division offers VFX and animation services to other production houses and filmmakers. Besides owning Red Chillies Entertainment and its bouquet of subsidiaries, SRK is also the co-owner of the Indian Premier League cricket team Kolkata Knight Riders. Khan acquired ownership rights for the franchise in 2008 in partnership with Juhi Chawla, who has been her costar in many successful films like 'Raju Ban Gaya Gentleman' (1992) and 'Darr' (1993), and her husband Jay Mehta for US$75.09 million. The team gained immense popularity due to its association with celebrity owners, but it could not do much on the field in the initial years. However, its performance improved drastically over the time and the team won IPL champions for the first time in 2012. KKR is one of the richest teams in the IPL, with a brand value of several million. Shah Rukh Khan is an award show host and television presenter. He endorses a number of brands from where he makes a hell lot of money.
...[ Continue to next page ] By: Staff writer / Source: criticsunion