Singers Badshah and Jason Derulo Set to Perform Tomorrow, In the Opening Ceremony of DP World International League T20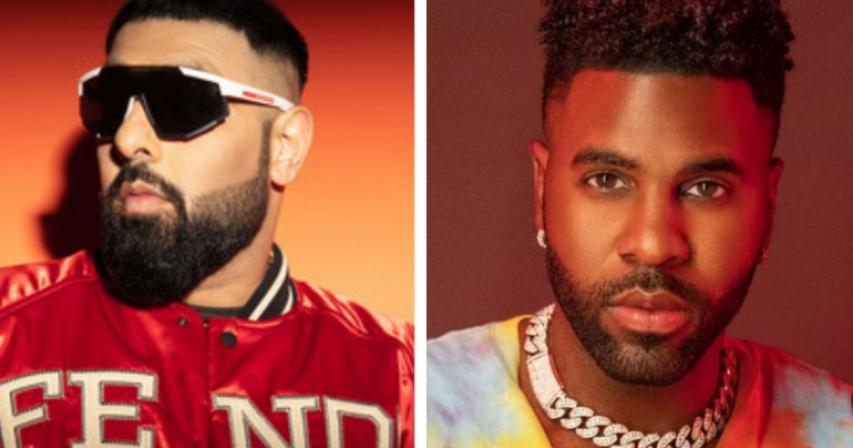 Superstar Badshah, who has produced the official DP World ILT20 Anthem, Halla Halla
Cricket lovers are in for a treat as superstar Badshah and megastar Jason Derulo will set the Dubai International Stadium's 'Ring of Fire' alight with their popular songs, performed ahead of the inaugural edition's Dubai Capitals and Abu Dhabi Knight Riders match, at the DP World International League T20 opening ceremony on Friday, January 13.
Moreover, fans in and visiting Dubai have an excellent opportunity to catch these global entertainers, and cricketing superstars, by availing of the league's enticing 'Friends and Family' ticket package, which allows the purchase of two adult tickets and two children's tickets for as little as Dh60 through a single payment process. Cricket fanatics can also avail a package of four adult tickets for an incredible Dh80. Fans can opt for the package by visiting https://tickets.ilt20.ae.
Superstar Badshah, who has produced the official DP World ILT20 Anthem Halla Halla, will enthral fans with his most popular numbers like Voodoo, Players, Jugnu, Mercy, and Kala Chashma along with a visually-stunning troop of 40 dancers supporting him. While Derulo will have the crowd on their feet with hit numbers Swalla, Take You Dancing, and In My Head, with six energetic dancers from the middle of the iconic stadium. Furthermore, Dwayne Bravo will put his musician's hat on and engage the fans with his songs Champion and Run D World during the opening ceremony as well.
From the second match of the DP World ILT20 onwards, fans will have an option of purchasing the 'Friends and Family' package of two tickets for just Dh20. The cricket lovers can also opt for the package of four tickets at Dh40, an offer simply not to be missed.
Doors will open for fans to catch the opening ceremony of the DP World ILT20 from 4pm GST (5:30pm IST) with the electrifying Badshah and Derulo performances starting at 5:15pm GST (6:45pm IST), followed by the much anticipated first match of the league between Dubai Capitals and Abu Dhabi Knight Riders set to will kick off at 6.45pm GST (8:15pm IST).
Making its debut on January 13 (2023), the inaugural DP World ILT20 promises to be a high-octane competition with some of the greatest cricketing superstars on the planet set to make their way to the UAE to kick-off the league. The league will be played in a 34-match format across the UAE's exemplary, world-class cricket facilities in Dubai, Abu Dhabi and Sharjah.
Franchise teams, comprising over 100 International and 24 UAE-based players, include Abu Dhabi Knight Riders (Knight Riders Group), Desert Vipers (Lancer Capital), Dubai Capitals (GMR), Gulf Giants (Adani Sportsline), MI Emirates (Reliance Industries), and Sharjah Warriors (Capri Global).
Cricket fans across the world can catch the LIVE telecast of this exciting cricket league on ZEE's linear channels, digital platform, Zee5 as well as Zee Cinema SD, Zee Cinema HD, Zee Anmol Cinema, &Pictures HD, &Flix SD, &Flix HD, Zee Zest SD, Zee Zest HD, Zee Bangla Cinema, Zee Thirai, and on CricLife across the UAE and MENA regions
Source:- Khaleej Times

By: Gurmeet Singh