Caesars Palace Dubai Restaurants to Stay Open Amidst Banyan Tree Takeover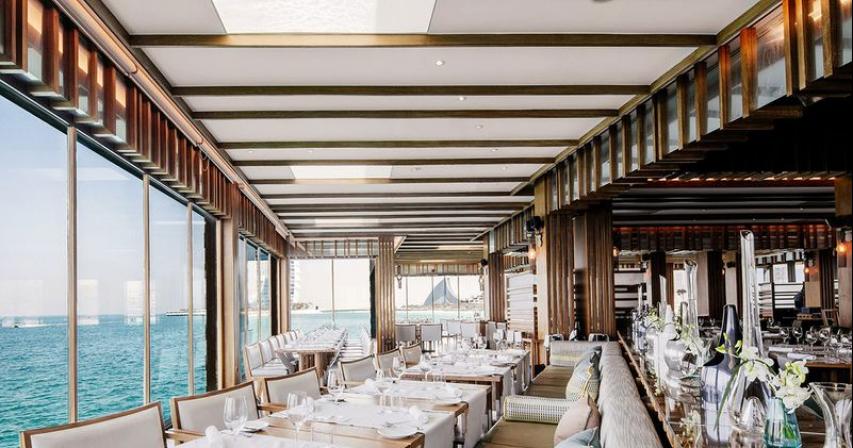 Despite the impending closure and rebranding of Caesars Palace Dubai as a Banyan Tree property in November, a significant portion of the restaurants on the premises will continue to operate independently. This means that guests and diners can still enjoy the culinary offerings of four out of the eight restaurants within Caesars Palace Dubai.
The retained restaurants include:
TakaHisa: Known for serving haute Japanese cuisine, TakaHisa offers an exquisite dining experience curated by skilled chefs.
The Robata: This restaurant specializes in an omakase menu created by Yakiniku master chef Kenichi Osato, offering guests a taste of Japanese culinary artistry.
Venus Ristorante: An Italian eatery, Venus Ristorante launched its "Taste of Almafi" set menu recently, providing a delightful Italian dining experience.
Cove Beach: This vibrant beachfront venue will continue to host its popular pool parties, ladies' nights, and beach-bar events, ensuring that guests can enjoy the beachside revelry.
However, the status of the remaining four restaurants – Demon Duck by Alvin Leung, Gordon Ramsay Hell's Kitchen Dubai, Havana Social Club, and Bacchanal – remains uncertain. It's unclear whether they will remain open after the hotel's transition to Banyan Tree Dubai.
Banyan Tree Dubai will usher in its own era of hospitality, bringing its unique luxury offerings to the resort. While specific details about the new restaurants and dining experiences have yet to be disclosed, this transition marks a significant development in the culinary landscape of Dubai's hospitality scene. Guests can look forward to a fresh culinary perspective and innovative dining options as Banyan Tree takes the reins of the property.
In summary, while Caesars Palace Dubai undergoes a transformation into Banyan Tree Dubai, food enthusiasts and guests can still savor the flavors of renowned restaurants within the premises, with new dining experiences on the horizon as the transition unfolds.
By: Vibha Kapoor