Best Engineering Colleges and Universities in Dubai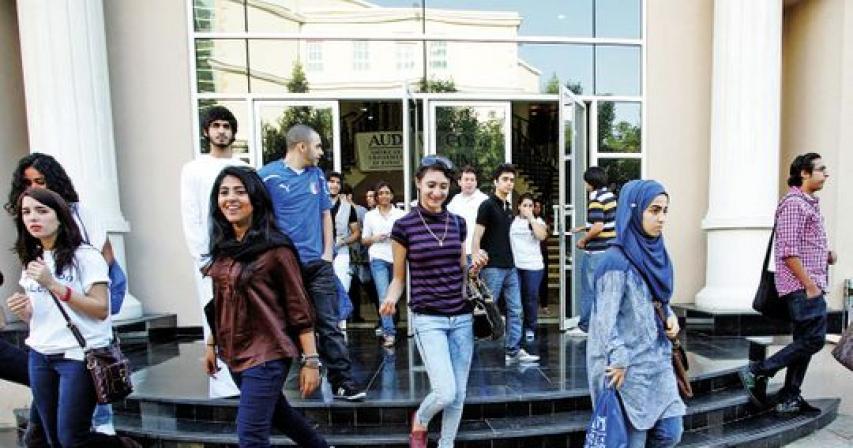 Dubai could be your ideal destination for an outstanding education.
In today's ever-evolving world, engineers play a crucial role as the architects of progress. They tackle complexity, ignite innovation, and shape our future. It's not only imperative for them but for all of us that engineers have access to the best educational institutions. Studying engineering in Dubai offers a unique blend of academic excellence, global exposure, and abundant opportunities for future engineers.
Also Read: Gold Prices Dip Slightly in UAE Markets Amidst Mixed Economic Data
Dubai: Where East Meets West
Dubai's strategic location as a bridge between East and West provides students with a truly international experience. It fosters cross-cultural interactions and networking opportunities, preparing engineers for a globalized world.
Cutting-Edge Infrastructure and Education
Dubai's commitment to cutting-edge infrastructure and world-class educational institutions ensures that aspiring engineers receive a high-quality education with access to state-of-the-art facilities.
A Hub for Career Prospects
Dubai's booming economy and diverse industries make it an ideal launching pad for engineering graduates. It offers plenty of career prospects and real-world applications for their knowledge and skills.
Top Engineering Institutions in Dubai
University of Wollongong in Dubai (UOWD)
1.Offers internationally recognized engineering programs.
2.Specializations include Civil, Computer and Autonomous Systems, Electrical and Electronics, Mechanical, Mechatronic, and Telecommunications Engineering.
3.High-quality education with access to cutting-edge facilities.
Curtin University Dubai
1.Known for personalized student-centric education.
2.Offers Mechanical Engineering programs.
3. High graduate placement rate and strong industry connections.
Middlesex University Dubai
1.A forward-thinking institution with a diverse student body.
2.Offers Computer System, Electronic, and Engineering Management programs.
Emphasis on creating a supportive learning environment.
Heriot-Watt University Dubai
1.Highly esteemed for excellence in education and research.
2.Offers a wide range of engineering programs, including Mechanical, Industrial, Robotics, Chemical, Architectural, and Civil Engineering.Strong focus on producing industry-ready graduates.
Rochester Institute of Technology Dubai
1.A globally connected institution in Dubai Silicon Oasis.
2.Offers Mechanical, Industrial, and Electrical Engineering programs.
3.Provides unique study abroad opportunities and industry partnerships.
Why These Institutions Stand Out
These institutions offer a wide range of engineering programs, ensuring students have diverse options to match their interests and career goals. They provide state-of-the-art facilities and laboratories, giving students hands-on experience with cutting-edge technologies. Dubai's strong industry ties mean that students have access to valuable internships and networking opportunities, bridging the gap between academia and real-world engineering challenges. The multicultural and dynamic nature of Dubai enriches the educational experience, fostering a global perspective and preparing graduates to thrive in the competitive engineering landscape.
Dubai is not just a city of dreams; it's a city where dreams turn into reality, and engineers are the driving force behind this transformation. So, if you're aspiring to become an engineer and shape the future, Dubai's engineering institutions are where your journey begins.
For more such updates visit our official website
By: Vibha Kapoor