Exploring Dubai: Unveiling Helpful Technologies for Tourists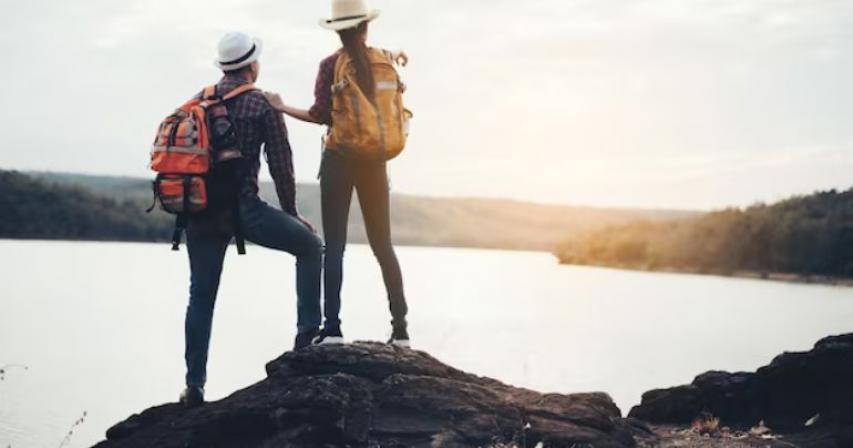 Dubai, the jewel of the United Arab Emirates, is a city of opulent skyscrapers, luxurious malls, and enchanting deserts. A hotspot for tourists seeking both modern extravagance and traditional charm, Dubai has embraced cutting-edge technologies to enhance the travel experience. From navigating the bustling streets to translating languages effortlessly, here's a roundup of helpful technologies that will make your Dubai trip a memorable one.
1. Smartphone Apps: Your Ultimate Travel Companion
Your smartphone is your key to unlocking Dubai's treasures. Start by downloading apps like Dubai Now and RTA Dubai. The Dubai Now app is your digital gateway to government services, providing real-time information on events, permits, and more. The RTA Dubai app offers an integrated approach to public transportation, helping you navigate the city's metro, buses, and taxis seamlessly.
2. Metro and Public Transportation Cards: A Cashless Commute
Dubai's metro system is an engineering marvel, whisking you through the city's iconic landmarks. Make sure to purchase a Nol Card, which allows for contactless payment across all forms of public transport, making your journey cash-free and efficient.
3. Multilingual Signage and Translation Apps: Breaking Language Barriers
The diverse population of Dubai means you'll find signage in multiple languages. However, for a more comprehensive understanding, translation apps like Google Translate can be invaluable. Simply point your camera at signs or menus, and the app will translate them instantly. This makes communicating with locals and understanding your surroundings a breeze.
4. Virtual Reality and Augmented Reality Tours: Before You Even Arrive
Even before setting foot in Dubai, you can explore its attractions through virtual reality (VR) and augmented reality (AR) experiences. These technologies allow you to virtually tour landmarks, museums, and even take a sneak peek at upcoming architectural wonders. Get a taste of the Dubai Frame's breathtaking views or wander through the virtual version of the Dubai Mall.
5. Navigation Apps: Getting Lost is a Thing of the Past
With so much to see, it's easy to feel overwhelmed navigating the city. Thankfully, navigation apps like Google Maps, Apple Maps, and Waze are your trusty companions. They provide real-time traffic updates, optimal routes, and turn-by-turn directions to ensure you reach your destination hassle-free.
6. Contactless Payments: Convenience at Your Fingertips
Dubai is a city that loves convenience, and contactless payment technology is at the forefront. Whether you're shopping at the world-class malls or dining in exquisite restaurants, you'll find that most places accept contactless payments. So, leave your wallet at the hotel and pay with a simple tap of your credit card or smartphone.
7. Hotel Apps and Services: Luxury at Your Command
Many of Dubai's luxurious hotels offer apps that allow you to control various aspects of your stay from your smartphone. You can use these apps to check-in, unlock your room, adjust room settings, request services, and even place orders at in-house restaurants. This level of convenience adds an extra layer of luxury to your vacation.
8. Weather Apps: Stay Prepared for Desert Adventures
Dubai's climate can be quite different from what you're used to, with scorching temperatures during the day and cooler nights. Stay prepared by using weather apps to keep track of forecasts, so you can plan your outdoor activities accordingly and make the most of your time in the city.
9. Food Delivery Apps: Taste Dubai's Culinary Delights Anytime
Dubai's culinary scene is a tantalizing fusion of flavors from around the world. Satisfy your taste buds by using food delivery apps like Zomato, Talabat, or Uber Eats to have your favorite dishes delivered straight to your accommodation. It's the perfect solution for indulging in local delicacies without leaving the comfort of your room.
In a city where technology meets luxury, Dubai offers tourists an array of innovative tools to enhance their travel experience. From exploring landmarks using AR to navigating the metro with contactless payment cards, these technologies ensure that every aspect of your Dubai vacation is smooth, efficient, and unforgettable. So, pack your bags, load up your smartphone, and get ready to embark on a technologically enriched journey through the mesmerizing landscapes of Dubai
By: Doyal Arora