Best tourist attractions in Dubai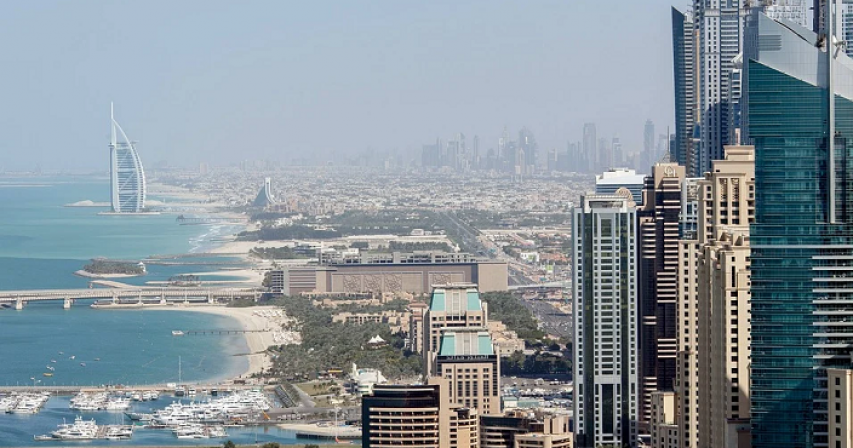 The choice of what to see in Dubai is endless. As a city where anything is possible, Dubai offers countless ways to marvel, be amazed, and be intrigued. In addition to some of the most impressive man-made marvels in the world, Dubai is the leading emirate in the UAE, known for its ultra-luxurious recreational lifestyle. There are so many Dubai tourist attractions to choose from that it is hard to narrow down which ones to take in during a trip as everything looks captivating enough to experience. Here are some significant hot spots in Dubai that you ought not to miss when you are there, as these are some of the most exciting attractions in Dubai.
Burj Khalifa and Dubai Fountain
Downtown Dubai is a popular spot for locals and tourists to enjoy a leisurely day taking in the scenery. Adding to the elegance of Dubai Downtown is the Burj Khalifa - an iconic landmark of modern Dubai as well as the graceful Dubai Fountain by its side. For any visitor, viewing the grand illumination of the Burj Khalifa and taking in the mesmerizing show of Dubai Fountain are among the must-see tourist attractions in Dubai.
Dubai Miracle Garden
Dubai is a destination that makes sure its visitors stay awestruck most of the time while exploring the city. One such attraction where you will remain bewitched is the Dubai Miracle Garden. With groundbreaking innovation and recycling and reusing wastewater, Dubai managed to accomplish the impossible feat of conjuring the world's largest natural garden in a desert city. Dubai Miracle Garden is a seasonal attraction that stays open during the cooler months of Dubai. It welcomes guests to explore an enchanting floral land sheathed in millions of colourful blooms and enjoy fascinating floral installations, some of which have broken world records.
Ski Dubai
Did you know that you could find snow in Dubai? Not just that, you can spend an entire day skiing and tumble in powdery white snow! All you need to do is head to the Mall of the Emirates and get a Ski Dubai ticket which lets you access the indoor wintry wonderland popularly known as Ski Dubai. It is one of the best family-friendly tourist attractions in Dubai and offers a wide range of winter sport and recreational activities such as skiing, snowboarding, chairlifts, snow zorbing to name a few. Don't forget to meet the cute little penguins who come out occasionally and waddle around to entertain you.
Al Fahidi Historical Neighbourhood
Dubai is always boasted as a futuristic city, but look closely and you will find that cultural essence and remnants of its past are carefully woven through the glistening mosaic of modern towers and high-rise structures. Dubai was once a simple desert settlement and this ambience is preciously preserved at the Al Fahidi Historical Neighbourhood. If you want to know how Dubai looked and felt before it became an ultra-modern city, a stroll through this neighbourhood's muted alleys lined with monochromatic houses and wind-tower structures will give you a glimpse into the bygone Bedouin era. The contrasting ambience will definitely leave a lasting impression and offer a different perspective of Dubai.

Aquaventure Water Park
Dubai offers various ways to beat the desert heat, but the most adventurous and thrilling way to do so is at Aquaventure waterpark. Located at Atlantis the Palm Dubai at Palm Jumeirah, Aquaventure waterpark is famously known as the ultimate water adventure park in the Middle East. It is the biggest waterpark in Dubai and offers more than 100 slides to slip, splash and scream your lungs out in thrill! The sheer thrill factor of this park definitely stands out if you are an adventure junkie, as there are drop slides at near-vertical angles and hi-speed water rides that are not for the faint-hearted. However, mild adventurers, families, kids, and those looking for relaxing experiences also can enjoy their share of fun at beaches, mild rides, splash pads, pools, and lazy river.
Dubai Mall
There is no way you can miss shopping in Dubai! Known as the mecca for shopaholics, Dubai Mall is the first name that conjures up in the mind as soon as you mention shopping in Dubai. With over 1200 retail outlets that sell luxury brands, high-end merchandise to a fascinating collection of dining and recreational venues, Dubai Mall is a mini-Dubai destination in itself. Those who are not interested in some retail therapy can wander around this colossal mall, enjoy window shopping, catch a movie, leave behind reality and get lost in the thrilling world at VR Park, and even try their ice-skating skills at Dubai Ice Rink.
Palm Fountain
The brand-new addition that adds shimmer to Dubai's nightlife - Palm Fountain is the world's biggest musical fountain located at Pointe - Palm Jumeirah. You can watch around 1000 water jets shooting up and swaying in sync with beats of uplifting songs. Stroll around after dusk to take in the breathtaking ambience of the Palm Dubai skyline, then head to a restaurant at Pointe facing this gorgeous Palm Fountain to enjoy a dinner with a view. You can also simply stand and enjoy the illuminated spectacle of Palm Fountain without spending a single penny.

Conclusion
If you're looking for the best in leisure vacations, Dubai delivers! Year after year, the city continues to enchant us with its architectural marvels, such as the tallest skyscraper in the world - the Burj Khalifa, the only 7-star hotel in the world - Burj Al Arab Jumeirah, and even a whole artificial residential and recreational island - the Palm Jumeirah Island. In this destination, one can find something for all ages, whether it is fun playgrounds and family-friendly activities or award-winning dining and wine venues. Dubai is an ideal destination to visit whether you want to escape the hustle and bustle for a short getaway or combine it with an extended journey to any other destination. The time spent in Dubai will be some of your most cherished memories of a lifetime.
By: Dubai Wikia