5 Benefits on buying real estate in the UAE this year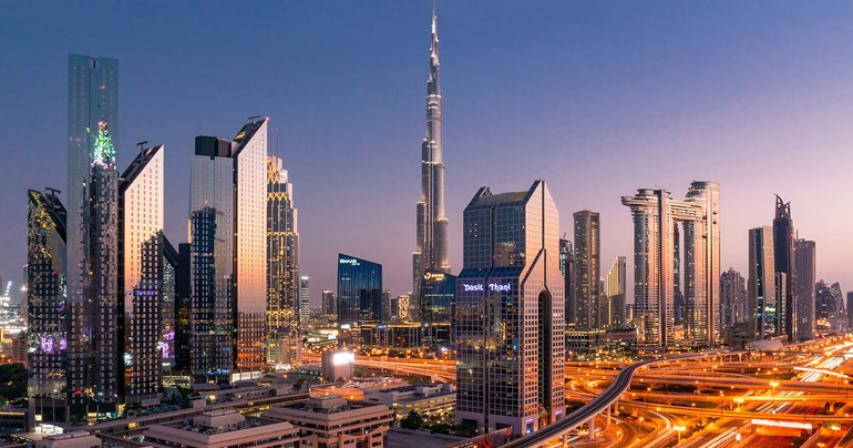 Real Estate in the UAE
Dubai has been the most multicultural and vibrant city in the Emirates, where people from different nationalities and traditions can be seen here. Businesses are the core of Dubai and the main reason for the city's exponential growth. The skyscrapers and high rise towers are the main charms of Dubai. For the previous few decades, developments such as the oil and gas industry, breathtaking architecture, community settlements, and other sorts of assets have been taking place. It took several years of effort for transforming Dubai into what it is today. This city is a prominent place for investors. Many people from overseas buy property in Dubai for all the right reasons. Dubai is at the top of the list of nations where property investments have surged in popularity. Investors planning to purchase a property in Dubai can expect high demand from people looking to rent in this region. From luxury penthouses, standalone villas or apartments with a spectacular view of the skyscrapers, both investors and tenants have uncountable options scattered everywhere. People living in Dubai prefer this place for the lowest crime rates and the security across all the neighbourhoods. Dubai is a transparent city in the UAE and lures more population every year. This is the main reason for investors to pick Dubai over other countries.
HOW TO APPROACH FOR A PURCHASE IN DUBAI
Estate agencies/agents
The growing popularity of the real estate sector in Dubai requires external assistance due to the cut-throat business. A novice investor or buyer will be unable to handle the complete procedure on their own and will require the support of estate agents and agencies that are familiar with the neighbourhoods and the company.
Property portals
Using internet listings is the preferable alternative to dealing with a real estate agent. The facts may be hazy at times, but internet property portals are the most satisfactory method to quickly access hundreds of homes and their information. Several property specs can be searched on these sites free of cost.
Classifieds and other methods
Property hunting is not a new activity, especially in a buzzing city like Dubai. Using traditional methods like classifieds is one reliable way to get the property details and contact information of the seller. Social media groups are another popular way for searching available properties for sale and talking directly with the seller without any mediator.
TOP 5 BENEFITS OF PURCHASING PROPERTY IN DUBAI
Expanding Population
The average number of people living in a particular country is advancing drastically every year. Most of them are moving out of their countries to another in search of new opportunities like jobs, business ventures, or homes. In a massive business hub like Dubai, expats move in, and most of them live here for a long while. Renting a property is the most feasible option preferred by them. This opens doors to new opportunities like investing in buy-to-let homes in Dubai. In the last decade, there was a significant population growth of 86% and to accommodate this crowd, comfortable residences are necessary. This is where all investors can set their foot and make use of this lucrative property market.

Residential Visa Perks
Acquiring citizenship or a visa in a foreign country takes several years and has its own complexities. Applying for one that expires in a short period is too much work for anybody. However, when a buyer or an investor makes their property purchase in Dubai, they can avail of a property visa without the hassle of going through all the steps for applying from scratch. The minimum investment required to become eligible to get this visa must be AED 1 million. Apart from this humongous price, the house must not have any mortgages or loans. Once the buyer receives final approval from the Dubai Land Department, they get a trade license valid for up to two years.
Rental Yields
The sole aim of purchasing a property is to get higher returns on investment and remain profitable in the long term. When buying a home in Dubai for investment purposes, rental yields happen to be higher in the prominent regions. The central parts of the city can have an average rental yield of 10 per cent. Among the many top countries or cities in the world, the rental yields in Dubai are the highest with maximum capital gains. Investors rush to purchase an ideal household based on the kind of tenants they want to let and the location. With the growing population, thousands of new projects are emerging across Dubai to meet the newly emerged requirements of residents.
Tax Relaxation In Dubai
It is mandatory to pay property taxes, which are calculated as a percentage of the total worth of the home each year. In major cities like London, Hong Kong, New York, these taxes cost a fortune. However, the most excellent advantage a property investor can enjoy in Dubai is the tax relaxation on assets. The costs involved in a property transaction are just the initial deposit, mortgage and registration fees. No hidden charges are applied, helping the investors save a lump sum annually. This way, choosing a property of any size or type will be an easy chore for investors. Finding the best location where properties are in more demand will take more time and effort.
Capital Development And Appreciation
Any asset or investment is bought in the belief that its value would rise with time and the nation's economic situation. Dubai is a constantly evolving city in the UAE, where any type of investment will give maximum profits. The government and investors often come up with new incentives to attract more crowds to buy properties. Aside from the high rental yields in Dubai, when the buyer decides to sell their home, the value will be higher after a few years if the economy and employment rate remain stable. The capital prices depend on the location of the property and any other interesting hot spots in the vicinity like the Burj Khalifa.

By: Wiliam Prince