Reopening of Dubai Down Syndrome Center Offers Hope and Support to Families After COVID-19 Hiatus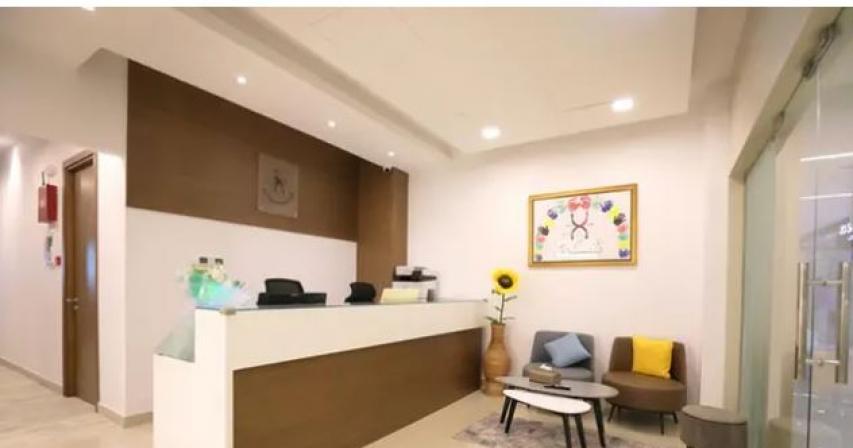 Dubai Down Syndrome Center reopening
The Dubai Down Syndrome Center (DDSC) has exciting news to share! After a temporary closure due to COVID-19 safety concerns, this unique learning facility for individuals with Down syndrome and their families is finally reopening its doors. This reopening marks a significant milestone, bringing back a healthy and safe learning environment for students aged 13 and above.
A Joyous Milestone
DDSC celebrated its relaunch at the Mirdif 35 shopping mall, reuniting families in the community with a team of skilled special needs education experts, including behavior therapists. This joyous occasion signifies the center's commitment to making a positive impact in the lives of individuals with Down syndrome.
A Stronger and More Determined Center
Zoya Belyaeva, the Center Manager of Dubai Down Syndrome Center, expressed her enthusiasm about the reopening. She stated, "We are super excited to welcome back our incredible students and families and extend our unwavering commitment and support to those who rely on our services. The past year and a half have definitely been challenging; however, we are emerging from it stronger and more determined than ever to make a positive impact in the lives of individuals with Down syndrome."
Empowering Individuals to Flourish
DDSC's vision revolves around empowering individuals with Down syndrome to flourish and lead fulfilled lives. They create a nurturing, holistic environment that helps children develop their full potential, gain essential life skills, and become active contributors to their communities. DDSC remains committed to providing personalized educational programs, fostering a sense of belonging, encouraging social and independent behaviors, and advocating for the rights and inclusion of special individuals in our society.
A World of Celebration and Inclusion
As DDSC reopens its doors, the entire team promises to create a world where individuals with Down syndrome are celebrated for their unique abilities and contributions. This blog post celebrates DDSC's journey and the reopening of a center dedicated to making a meaningful difference in the lives of those it serves.
By: Vibha Kapoor