Why You Must Search for Coupon Codes When Shopping Online in UAE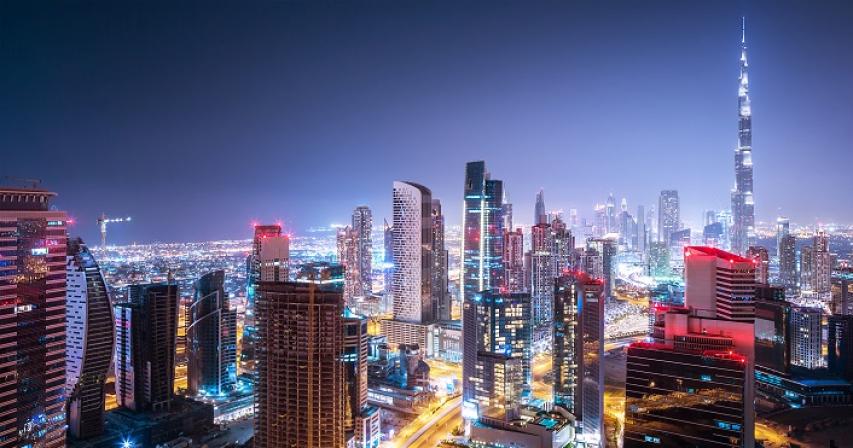 Middle-East's most popular city is home to many things, but online shopping wasn't exactly one of them. While UAE, in itself, is heavily acclaimed for a fantastic shopping experience, but that usually translated to a good retail experience. However, things have changed, especially after the pandemic.
UAE is rapidly picking up its pace, in terms of the on set of digitalization and adaption of online shopping by both brands and consumers. A report by Checkout has claimed that online shopping is now considered as a repeat habit for consumers in UAE, which is something quite big. Previously, residents and shoppers used to hit the malls and shop all they want, but given what has transpired the past two years, amidst Covid-19 and its resulting lockdown restrictions, people were forced to adopt to new norms in the region, making a switch towards online shopping. Online shopping has indeed, become a habit for the residents of UAE, and Covid-19 has made sure of that.
Digital Payments Leading the Way
It is important to note that the unprecedented growth of online shopping in UAE, is also a result of the frequent adaption of Digital Payment mechanisms. The same survey report of Checkout also identified that shoppers now prefer to pay for their orders through digital payment channels, with 60% consumers backing up the stance. And this figure is a 20% increase from last year. As a matter of fact, today, three out of four consumers, are reported to use some sort of fintech app, in the region, with nearly 81% having confidence in the fintech sector, and its direct benefits to them.
Given how impactful the digital sector is becoming in the world and in the Middle East, coupled with the confidence of consumers making digital transactions and payments, is a sign of an opportunity. Giving away digital coupons with sweet discounts and deals in UAE, on online shopping platforms, will prompt consumers to make even more purchases.
What are Coupon Codes and How Are Brands Utilizing Them?
Coupon codes are essentially discount-embedded codes that are devised to be applied on the carts of various online shopping platforms. The adoption of coupons is very common, in terms of the Global forefront; however, popular E-commerce stores in UAE aren't backing off. Top fashion brands like Victoria's Secret UAE, Ounass coupons, Sharaf DG, and Noon, offer their customers exclusive coupon codes, giving them signing up discounts, clearance sale coupon codes, special edition offs, and much more.
Brands in UAE are offering coupon codes by putting it up on their websites, as well as extending their coupon codes to third-party coupon code platforms, to advertise their brand's coupon codes. The mechanism is very simple, you just have to copy and paste the coupon codes at checkout.

Benefits of Coupon Codes for Online Shopping in UAE
Owing to the unprecedented growth of online shopping in UAE, consumers must be on the constant lookout for discount opportunities and attractive offers, looking for captivating deals and coupon codes.
Using a coupon code for online shopping in UAE is beneficial for the following reasons:
• Top Brand Discounts – the fact that coupon codes will help you get discounts on top brands like Lacoste, Next, Sun & Sand Sports coupons, 6THStreet, Mikyajy, Amazon UAU, Noon and many others, is something not to let out of your radar.
• Exclusive First Purchase Discounts – if you're new to online shopping in UAE, you will be happy to know that nearly all online shopping brands in UAE offer certain type of discount for new users, signing up or making their first purchase.
• Discounts on Special Ranges – many times, especially during anniversary sales or special occasions, brands give out huge cuts and discounts through coupon codes on their special edition ranges, which is why you should always be on the hunt for coupon codes in UAE.
• Free Delivery Coupon Codes – many online shopping brands in UAE also offer to give free shipping across the region via special coupon codes, which is why you should search for them often.
• Clearance Cuts and Extra Offs – online shopping brands in UAE, especially under the electronics and fashion category, are known to put up clearance sales and additional discounts by advertising extra off coupon codes, which you should never miss out on.
Summing it up
UAE is really gearing up for 2022, in terms of brands amplifying the shopping experience for consumers, and coupon codes are just one way to do it. May be we'll get to see even more variations in digital coupons, through the use of QR codes, and many other ways, making coupon codes more accessible for consumers in UAE.
By: Muhammad Ameen