The 7 Most Romantic Ideas for Date Night in Dubai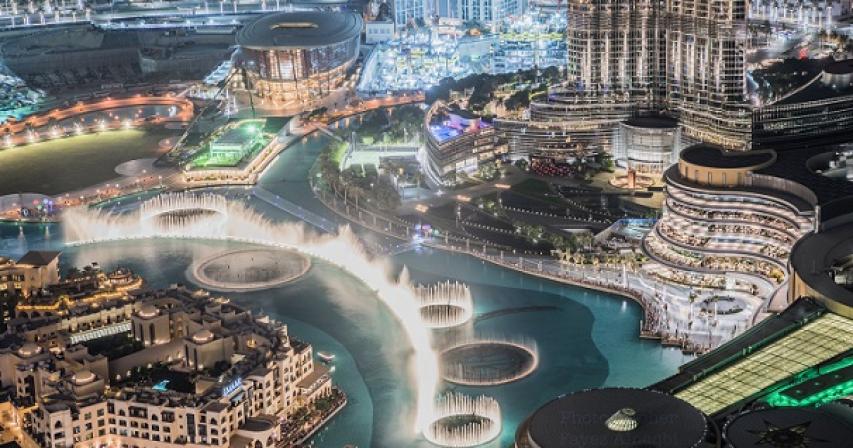 Dubai has been touted as one of the dreamiest honeymoon destinations in the world by various wedding planning websites. Its numerous attractions and dining establishments make it the perfect place for couples.
The many romantic places in Dubai, however, can pose one challenge: choosing the best one to take your special someone to for a date.
If you are planning a night out with your loved one to celebrate an important occasion or to spend more time together, here are seven date night ideas in Dubai that both of you will surely enjoy and keep in your memories forever:
1. Dine out.
Although eating at a restaurant may seem so ordinary that it may not be memorable, if you choose the right place to dine, you and your loved one will be in for a treat.
Dubai has dozens of restaurants serving different cuisines and dining experiences. Because of this, you won't have any difficulties finding a place where you and your loved one can enjoy a sumptuous meal and a memorable date.
If you want to indulge in mouthwatering, luxurious dishes, make a reservation at the best fine dining restaurant in Dubai. The city is home to well-known global and home-grown brands offering world-class food and top-notch service.
Also, if you choose the right restaurant, you and your loved one can enjoy a romantic date night in a dreamy interior or under the clear sky if you want to dine alfresco.
2. Go on a desert safari.
Whether you are visiting or staying in Dubai, you have to know that the desert is one of the best venues for various activities here.
Dubai's deserts are the setting for various fun and exciting activities, such as dune bashing, sand-boarding, quad biking, camel riding, and hot-air balloon safaris.
If you and your date are in the mood to engage in some thrill-seeking adventures, sign up for a desert safari tour package to enjoy these activities.
To turn the safari into a romantic date, ensure the tour ends with a barbecue dinner at the campsite.
Find out which tour operators provide visitors a sunset picnic. You can enjoy a full course barbecue meal with your loved one complete with comfy carpets and cushions.
If you want something more luxurious, look for a tour operator that provides a customized menu and dining experience.
Since you are in the desert before the sun sets, you and your date will have an amazing view of Dubai's majestic and colorful sunset.
3. Try the couple's zip line.
There is no lack of adrenaline-pumping activities in Dubai. There is a particularly fun, exciting one you and your date can try right in the heart of the city: couple's zip line.
There are tour operators in Dubai Marina operating zip lines where you can shoot through the sky side by side with your loved one.
While in the air, you and your date will have incredible views of the Dubai Marina. Additionally, you will get glimpses of the city skyscrapers and other architectural marvels.
The different panoramas will awe you and your special someone as you zip along the sky.
4. Enjoy a dhow cruise dinner.
Several restaurants and cafes line both sides of the Dubai Creek and Marina. But instead of dining at one of these establishments, aim for something more unique and romantic by having dinner aboard a dhow.
Dhows are traditional wooden sailing boats used in the Middle East. They play a vital role in Dubai's heritage and culture that riding one is a must-try experience.
To enjoy a dhow cruise dinner, sign up for a tour that includes a buffet. The spread aboard the boat has a selection of refreshments, appetizers, entrees, and desserts.
Aside from the excellent meal, you and your loved one will be awed by the serene water, surrounding landscapes, and glittering lights. Since you are on a date, don't forget to reserve a table for two beforehand.
5. Join an art class.
If you and your loved one are into art, aside from visiting museums and galleries, elevate date night by joining an art class.
Look for a painting, drawing, or sketching class in Dubai. Let your artistic talents flow by creating your visual masterpieces on paper or canvass.
If you and your loved one want to create functional masterpieces, look for a studio that allows you to paint or illustrate something on coffee cups in the café. You can also join a workshop where you can learn how to upcycle old materials and turn them into attractive works of art.

Since photography is a form of art that is educational, fun, and always popular, consider signing up for a photography class. With the right program, you and your loved one will polish your picture-taking skills. You will also develop a keen eye for discovering and exploring places and opportunities that are worth capturing.
6. Watch the sunset at the tallest building in the world.
Sunsets are always romantic. Dubai has several amazing spots for watching the sun go down, but one of the best places is Burj Khalifa.
Burj Khalifa's observation decks 124, 125, and 148 offers guests a magnificent view of Dubai's glorious sunset. You and your loved one will be amazed by the beautiful sight of the sun descending amid the backdrop of the tall skyscrapers.
The observation decks also give you and your date wonderful 360-degree views of the whole city of Dubai.
While enjoying the view, you and your loved one can also sip your favorite cup of tea or coffee and indulge in some sweet and savory dishes.
7. Get up close and personal with nature.
Watching the sunset is not the only nature-based activity you and your loved one can do in Dubai. There are plenty of places where you can immerse yourself in nature.
If your date loves flowers, bring her to the Dubai Miracle Garden. This world-famous attraction is home to over 109 million flowers and plants.
The Dubai Miracle Garden also houses the Dubai Butterfly Garden, the world's largest indoor butterfly garden and reserve, which has over 15,000 butterflies from 26 species.
You and your loved one will also enjoy spending an entire day at the Ras Al Khor Wildlife Sanctuary. This unspoiled natural spot covers several lagoons, mangroves, salt flats, and mudflats, which is home to a variety of fascinating bird species, including flamingoes, ospreys, plovers, and sandpipers.
Other natural attractions worth going to with your loved one are Hatta and Al Qudra.
With these suggestions, you can make your dates night memorable regardless of how often you share these with your special someone.
By: Chiyako Ikeda