5 Dubai Aerial Adventures You Must Try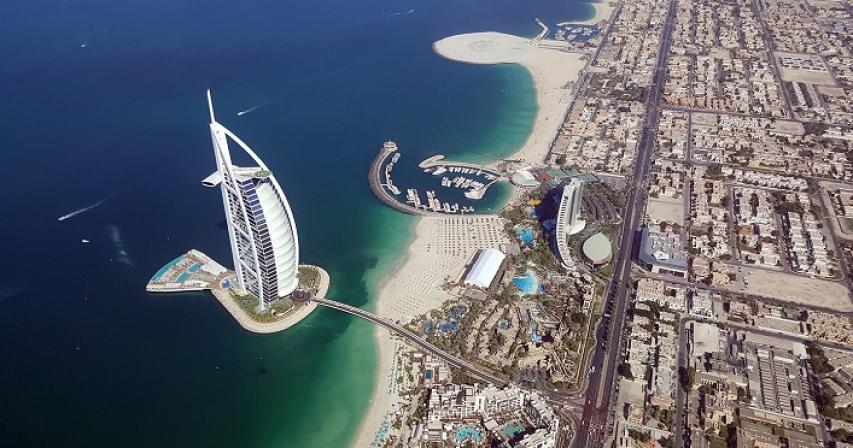 Dubai is a superb travel destination because of the multitude of leisure destinations and facilities it offers. It boasts a long list of restaurants for food adventurers, theme parks for all ages, theaters for performance art enthusiasts, and adventuring opportunities for those who love a challenge.
To make the most out of your stay in Dubai, take home some Beautiful Handmade 24 Karat Farjo - Gold Islamic Art masterpieces. All products are handmade with love and dedication throughout the entire process.
With lots of things to do in Dubai, you will never get bored. But this also makes choosing which activities to add to your itinerary harder, especially if you only have a short vacation. Luckily, there is a fast yet thrilling way to explore this magnificent city (and nearby places) – and that is to go aerial.
The Seawings Signature Tour, for instance, is a 45-minute seaplane flight over the city's iconic landmarks like the Burj Khalifa, World Islands, Burj Al Arab, Palm Jumeirah, and Dubai Creek.
Read further to learn more about the five aerial adventures you must try on your next Dubai visit.
1. Seaplane tours
Seaplane tours allow you to explore Dubai from the sky. In as quickly as 20 minutes, you'll get to enjoy an uninterrupted view of the city's architectural wonders.
Apart from that, you may also choose to have a lengthier seaplane tour to explore nearby places like Abu Dhabi.
Enjoy aerial views of the city before landing at Yas Island in Abu Dhabi. After which, you will be taken to Ferrari World, where you can experience its many attractions. These include riding the high-speed Formula Rossa roller-coaster, traveling through the virtual Ferrari Factory, and enjoying racing simulators.
But if you are more into legendary characters like Batman and Superman, visit the Warner Brothers theme park instead. Create an awe-inspiring experience in one or more of its immersive lands, which include Gotham City, Warner Bros. Plaza, Dynamite Gulch, Bedrock, Cartoon Junction, and Metropolis.

2. Parasailing
Parasailing involves using a harness to attach you to a vehicle that pulls you behind it as you hang on to a parachute or canopy wing. The canopy will take you above ground at around 100 to 200 meters high at a certain speed.
Parasailing allows you to explore Dubai from a unique perspective in just 7 to 10 minutes. As you ascend over the sea, you'll enjoy a unique and awesome view of the beach.
And since this outdoor activity is a bit risky, proper measures are taken to ensure safety. For instance, parasailing is not allowed if the wind is very strong or there is a possibility of a downpour. You will also be trained to use correct landing positions and hand signals.

3. Skydiving
Skydiving is another aerial adventure you must try in Dubai. During a tandem skydive, you will be attached to a professional skydiver who has undergone rigorous training and certification.

Here's what to expect:
You will jump off the plane over The Palm in Dubai at 3962 meters or 13,000 feet. After that, you will free fall at the speed of 193 kilometers or 120 miles per hour for 60 seconds before deploying the parachute. Then, you will float in the air until you reach the ground for approximately 5 minutes.
Skydiving in Dubai is best done during the winter. Avoid doing it during summer because it can be very hot. So if you want to try skydiving, book your trip from October to April.

4. Hot-air balloon ride
Enjoy an aerial view of the desert by going on a hot-air balloon ride. The feelings and sights you'll get while riding this 'magical' balloon are unparalleled.
Be amazed at the vastness of the Arabian Desert and witness the infinite ocean of dunes from a height of about 1,219 meters or 4,000 feet as the desert is bathed in a golden yellow light while the sun rises.
You will also see gazelles, camels, and other desert-dwelling creatures roaming in their natural habitat. Upon landing, you'll enjoy an Arabian breakfast to complete your morning before going back to your hotel.

5. Zipline
Enjoy a bird's eye view of Dubai Marina by gliding along the world's longest urban zipline. The best thing about this aerial adventure is it has two parallel zip lines, meaning you can experience it with a family, friend, or beloved partner.

The zipline is 1 kilometer long and launches from a height of 170 meters and accelerates from 0 to 80 kilometers per hour in 2.5 seconds. It also comes with a free GoPro video souvenir to remind you of your adrenaline rush quest.
The Xline Dubai experience starts at the top of the Amwaj Tower, where you'll have an aerial view of the tiny toy-like yachts and shiny skyscrapers. An expert trainer will help you gear up and provide you with safety instructions before launching you off. In just a few seconds, you'll cut across Dubai Marina like Superman.

Another zipline adventure you must try is the world's longest zipline on top of Jebel Jais Mountain. It travels as fast as 120-150kph at a height of 1,680 meters above sea level. The flight lasts for approximately 2 to 3 minutes and ends on a suspended landing platform where you will be transferred to another line to complete your trip back to the ground.

Dubai offers a plethora of activities that everyone can enjoy. Level up your tour by booking any of these aerial adventures. A seaplane tour is also an absolute must – and you can even tie it up with riding the longest zipline in the world.
By: Chiyako Ikeda