Adolescent mental health requires urgent attention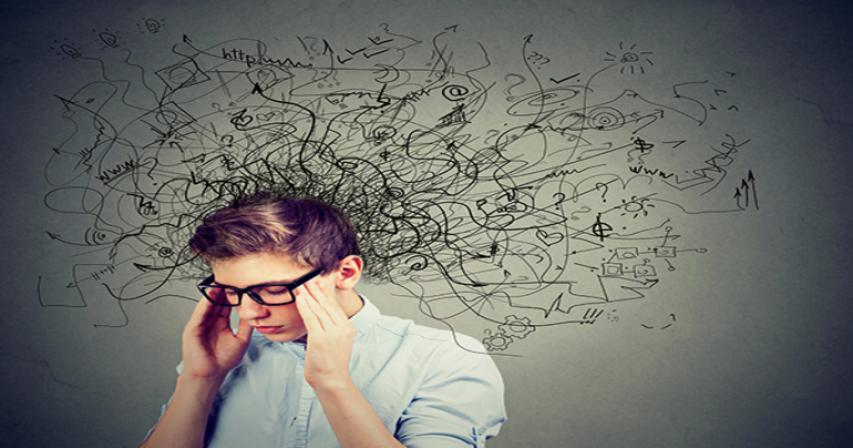 In a closing note to the campaign, child experts have warned that though parents need to be extremely vigilant around kids.
---
The lives of three young girls, all under the age of 19, were lost to suspected suicide in December this year. While their deaths have left behind three shattered families who will never be the same, on a national level, these deaths are a reality that the UAE has been confronting year after year.
The numbers are very alarming. As many as 15 children, aged between 2 and 10 years old, died falling from buildings in Sharjah in the last three years, according to a top Sharjah Police official. Realising that there was an urgent need to launch a conversation around this subject, Khaleej Times launched a week-long KTforGood campaign '#Here4U' on December 15.
The 'Here4U' campaign was a relatively short one as compared to the usual two-week-long Khaleej Times community welfare and engagement campaigns.
Valuable reactions from community
While engaging with teens, the campaign reached out to several experts in the healthcare sector, school counsellors and the parental community and addressed matters that were an urgent need of the hour.
Following results from various Khaleej Times polls and comments from mental health experts, educators and social workers, it is evident that the entire community surrounding adolescents need to be vigilant to keep young lives safe.
The campaign made an impressive 126,383 digital impressions and witnessed a total of 1,250 engagements. In most cases, the engagements were extremely valuable. Parents wrote at-length emails about their struggles while raising teens.
For example, parent YS said: "If a child is happy at school, his happiness will continue the whole day. Only a parent can see their happiness reflecting in their eyes. We do not want teachers to be a Godmother or Godfather to them. However, show the child some respect."
Holistic therapist Shaista Zeeshan said: "I would like to thank you for, first of all, highlighting this issue in details instead of covering it up."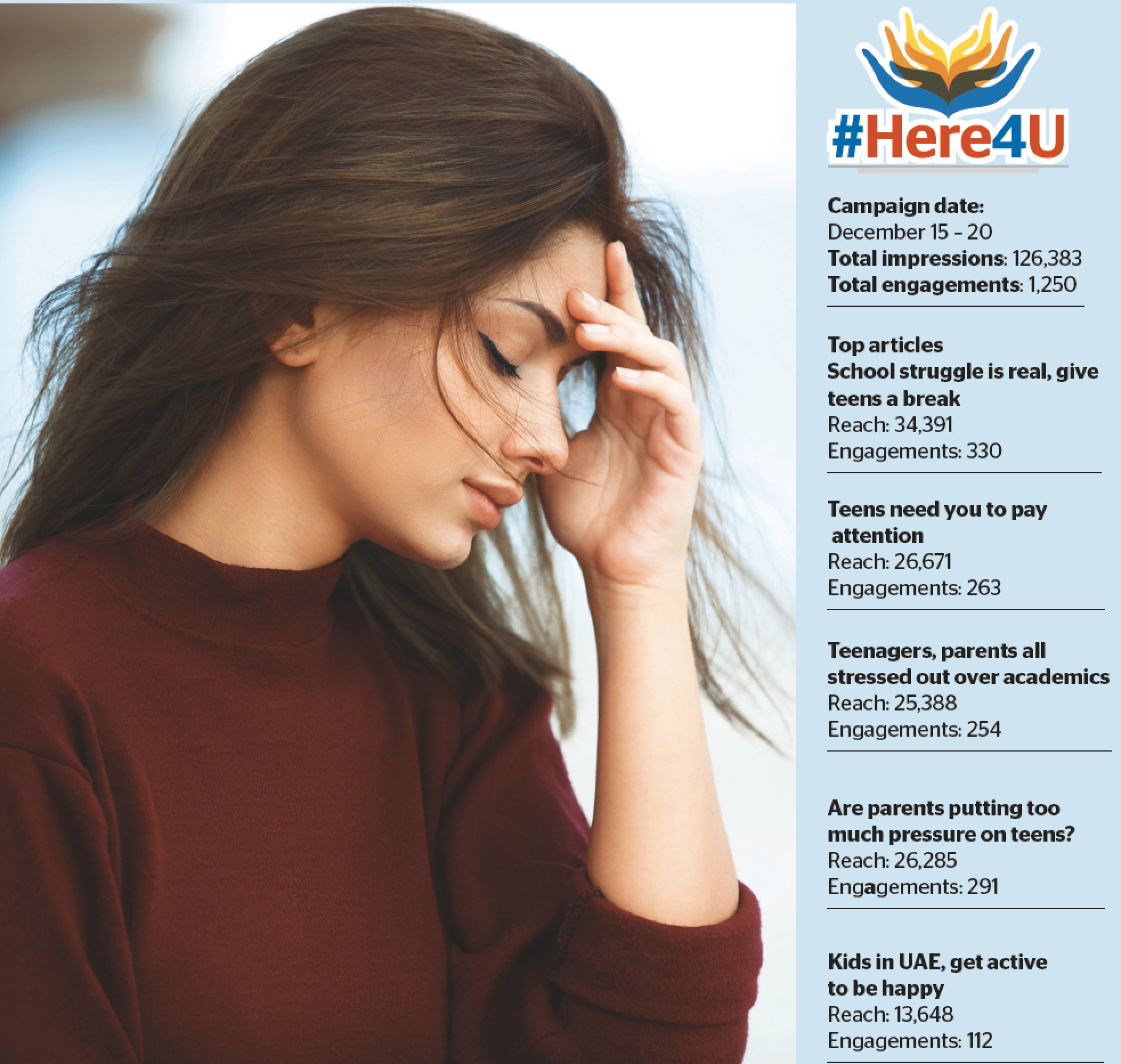 Top read stories
The report on academic struggle titled, 'School struggle is real, give teens a break', was the top-performing article in the campaign as it reached out to 34,391 persons and saw 330 engagements.
The poll 'Do you think students need to undergo routine counselling' was the most popular as a whopping 79.5 per cent of the respondents said kids, teachers and the parenting community need routine counselling.
In a closing note to the campaign, child experts have warned that though parents need to be extremely vigilant around kids, they must try to communicate with their kids often. Sneha John, a child and adolescent psychologist with LifeWorks Holistic Counselling Centre, said: "One of the everyday things teens tell us is that 'I don't want to disappoint my parents'. Students are struggling with studies and even their friends, and instead of comforting them, parents sometimes coerce them to work harder."
#Here4U
Campaign date:
December 15 - 20
Total impressions: 126,383
Total engagements: 1,250
Top articles
School struggle is real, give teens a break
Reach: 34,391
Engagements: 330
Teens need you to pay attention
Reach: 26,671
Engagements: 263
Teenagers, parents all stressed out over academics
Reach: 25,388
Engagements: 254
Are parents putting too much pressure on teens?
Reach: 26,285
Engagements: 291
Kids in UAE, get active to be happy
Reach: 13,648
Engagements: 112