Students at GEMS Wellington Academy released, lockdown lifted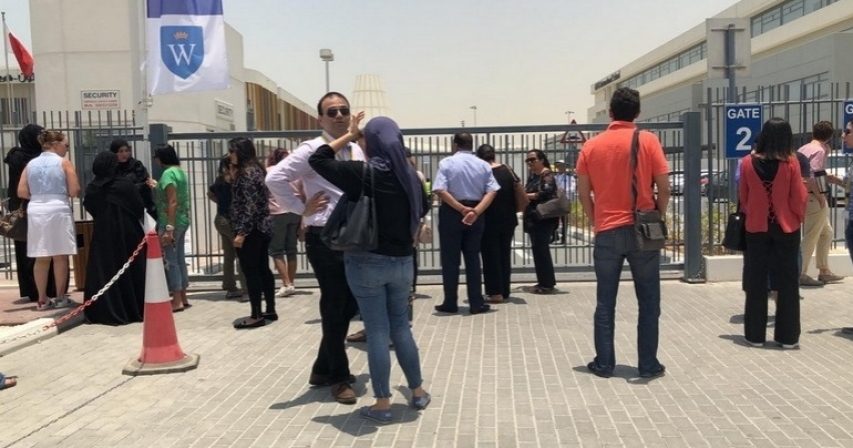 (Photo: Sarwat Nasir)
Students at a Dubai school have been released and handed over to their parents after the campus went into a lockdown when two intruders allegedly broke into the premises early Wednesday morning.

More than 100 parents waited for nearly an hour outside the GEMS Wellington Academy in Al Khail, as the Dubai Police and the CID investigated the situation.

The children were placed in the corners of their classroom after an alert was sent out throughout the school.
"My child was messaging me that he was scared and wanted to get picked up," one parent said. "I immediately rushed to the school and saw that many other parents were waiting outside too. They weren't telling us anything that happened or why they weren't releasing the children."

After waiting, the parents were taken inside the school to pick their children. It was then they were told that "two strangers had intruded into the school".

Earlier, a GEMS spokesperson had issued this statement: "We have been made aware of an incident which happened at one of our schools this morning. Authorities are currently investigating the circumstances surrounding the incident. All students are safe under the provision of school authorities while this matter is investigated further."
/ Source: Khaleej Times