12 things to do in UAE this weekend: Live music, fashion and more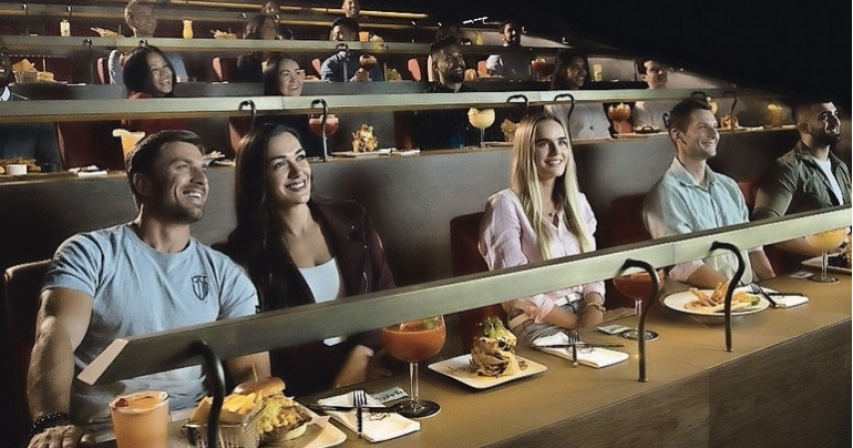 How to make the most of your Thursday, Friday and Saturday.
Maroon 5 are here
This is your final chance to try and scrounge some tickets because Maroon 5 are playing the Coca-Cola Arena in Dubai tomorrow night! Hope to see you there.
Comedy king
A name to be reckoned with across south Asia, Umer Sharif will have Dubai reverbrate with laughter with his signature slapstick punchlines, as he teams up with Rauf Lala and Shakeel Siddique for two rib-tickling performances tomorrow at Rajmahal Theatre, Bollywood Parks. The shows are at 6pm & 9pm.
Healthy living
Beat the heat and boost your summer fitness routine with Ibn Battuta Mall's Fun Run - a series of free, indoor, timed runs and walks at the world's largest themed mall. The inaugural Fun Run starts at 8.30am on Saturday at China Court with a warm-up session at Fitness First. Register here: raceme.ae/battutarun
Story time
Take your young ones to The Lighthouse in Dubai for an Arabic book reading, yummy treats and activity sessions. On Friday morning at 10.30am, guest reader Samya Ayish, writer of the new best-seller Kabeer Sagheer, will be treating all to a tale of how it is difficult being small in a big world.
Capture photos
On Saturday, interrogate the interwoven narrative between the real and the imagined within the art of photography by participating in an all-day workshop titled Drawing from Photographs: Graphite, Charcoal with Glazes, which will be held by the artist behind the Lest We Forget's latest exhibition, María José Rodríguez Escolar. It's on at Warehouse421, AD's art and design centre.
Catch the tunes
She's the UAE's number one country artist and now you can hear more. Written by Nashville's Hillary Lindsey, who also contributed to the A Star is Born soundtrack, Elizabeth Donald is following up her first hit with Easier to Apologize, which will be available on iTunes on Saturday. Her debut track, High Definition, reached number six in the iTunes country charts.
Cricket in style
The ICC World Cup is in full swing with fans cheering for their respective countries and the matches offering exciting moments. Reel Cinemas - The Dubai Mall, Dubai Marina Mall, The Springs Souk, Al Ghurair Centre, Jebel Ali Recreation Club and The Pointe, Palm Jumeirah are getting in on the action by broadcasting the matches live on their giant screens til July 14.
A glittering bridal jewellery show
Art Karat is back in Dubai and brings you its spectacular Mastani Collection. This
show is an ode to the beautiful bridal jewellery worn by some of the biggest
Bollywood celebrities including Deepika Padukone and Anushka Sharma, who were both resplendent at their weddings. From Kundan to Meenakari, from Victorian masterpieces to beautifully crafted temple jewellery, Art Karat has created some exceptional work for this collection. It will be on display at The Taj Hotel, Business Bay, on June 14 and 15 from 11am to 8pm on both days. Don't forget to download the Numaish Android or Apple Play Store App to know more about all the shows.
Cancel all your clubbing plans, we've got you covered
Tim westwood
The British godfather of hip hop, Tim Westwood, will be playing a set at Armani Prive, Downtown Dubai tonight. He's worked with everyone over the last 30 years. Don't miss him. Where: Armani
Latin Beats
Kicking off with some Latin weekend vibes tonigt, Andalucia's house band, La Marca, know how to get the party started at this Jebel Ali Village club. Head down for the food, stay for the atmosphere. Where: Andalucia

Ladies' night
A rare Friday ladies' night (well, rare for everywhere except here), Billionaire Mansion is back up to its old tricks, offering one of the best parties in town. Where: Bill Mansion
Make some noise
Friday night at Lock, Stock & Barrel, JBR, is always good, but throw band About Last Night into the mix and you've got yourself a rock fest until 3am. It's going to be loud!
Where: LS&B, JBR
/ Source: Khaleej Times