No dream is too big for this Emirati entrepreneur-mum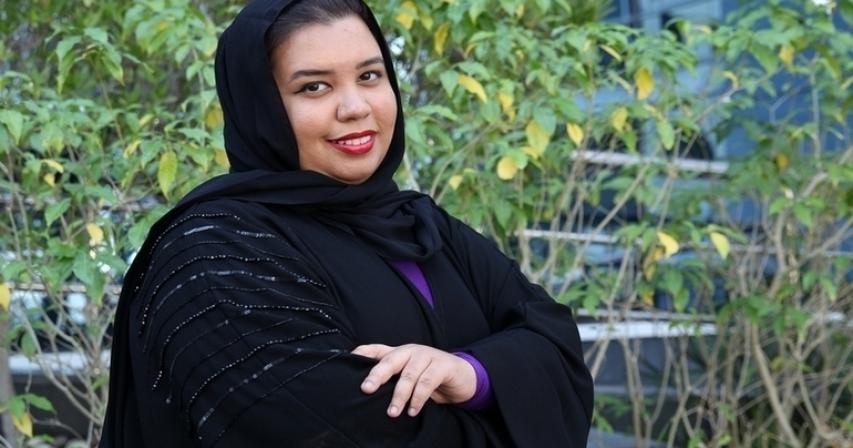 Al Mahdi said much of what she had achieved in life wouldn't be possible without the support of her family.
---
For Emirati woman Nadia Al Mahdi, having a full-time job does not only allow her to contribute to the UAE's economy - it has also turned her dreams into reality.
Al Mahdi said much of what she had achieved in life wouldn't be possible without the support of her family.
"I came from a very simple family, and my father has always expected me to work hard and invest my pay cheque towards her dreams," she said.
Al Mahdi took a leap and started her own venture in cosmetics. Now, she is a 'super-multitasker'. She does her day job, manages her business - and runs the household as a mother and wife.
"My job does not come in the way of my business. Luckily, I work for an amazing organisation that encourages trial and error, giving me the platform to learn and apply the lessons in real life. That helps me bring in the right balance when it comes to business and family," Al Mahdi said.
She admits that her career journey hadn't been an easy one, but she had turned every hurdle into a chance to get better.
"Overcoming challenges and identifying the solution to those challenges has always been a personal strength. As a woman representing emiratisation, I have become more capable of managing challenges within my means," she said.
And based on her experience, Al Mahdi believes that with the right encouragement and help, any woman can achieve their goals.
Her husband, in particular, has been supportive of her dreams all the way, pushing her to keep going and aim higher, she said.
With all the opportunities and help she had received, Al Mahdi pays it forward through her online shop, Ombrè Cosmetics.
Part of Ombrè's profits go to charity organisations, with one supporting women who are HIV-positive. These women are trained in agriculture, enabling them to grow wheat and crops. They now earn over £300 and are able to support themselves and their families.
"Each one of us is a representation of where we come from. Hence, it is my duty to represent myself based on the values, culture and traditions of the UAE - and make my family proud," Al Mahdi said.
/ Source: KhaleejTimes