Is Crown Prince Mohammed bin Salman behind Jamal Khashoggi's murder?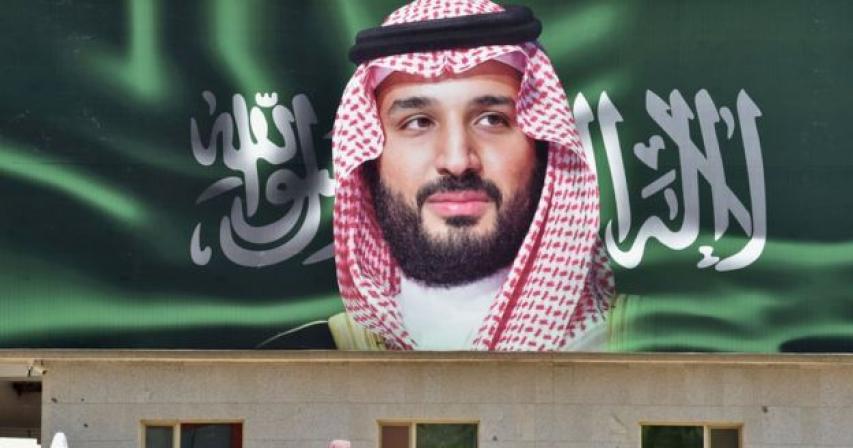 Prince Mohammed bin Salman the actual ruler of Saudi Arabia is accused in Saudi journalist Jamal Khashoggi's killing.
9 months ago / 3233
Saudi Foreign Minister Adel al-Jubeir has rejected media reports that the US intelligence agency believes that Saudi Crown Prince Mohammed bin Salman ordered the killing of journalist Jamal Khashoggi, saying it was "completely groundless and categorically rejected."
US media published reports of CIA findings earlier this week in a case that sparked international outrage at Saudi Arabia. The results linked Mohammed bin Salman, the actual ruler of Saudi Arabia, directly to Khashoggi's murder.
"A growing chorus of current and former Western officials have concluded that an operation as elaborate as the one to kill [Jamal] Khashoggi could not have been carried out without the [Saudi crown] prince's knowledge." https://t.co/EWU998sulo pic.twitter.com/ETk840xr6g

— Kenneth Roth (@KenRoth) November 20, 2018
The Saudi government has confirmed that it has nothing to do with the crown prince.
"We in the Kingdom know that such allegations about the crown prince are totally unfounded and we categorically reject them, whether they are from the United States," Saudi Arabia's Al-Sharq al-Awsat newspaper quoted Al-Jubeir as saying. During leaks or other. "
He added that "leaks have not been officially announced, and I noticed that it is based on an assessment and not conclusive evidence."
Reuters quoted a source familiar with the assessment of US intelligence as saying that the assessment is based largely on evidence related to the pivotal role played by Prince Mohammed in the administration of the Saudi government.
Al-Jubair was also asked about Turkish President Recep Tayyip Erdoğan's statements that the killing was ordered by the highest levels of command, but not most likely by King Salman, which highlighted the 33-year-old crown prince.
"We have already asked the Turkish side at the highest level about the meaning of these statements, and assured us categorically that the Crown Prince is not intended to."
"I confirm that the leadership of the Kingdom of Saudi Arabia is represented by the Custodian of the Two Holy Mosques and the Crown Prince is a red line and we will not allow attempts to undermine or undermine our leadership."
VP Mike Pence: "The murder of Jamal Khashoggi was an atrocity for his family. It's a barbaric act against an individual. It was also an attack on a free and independent press. And we're not going to stand for it." https://t.co/pusdWcYZ70 pic.twitter.com/JzKWhe3RHr

— The Hill (@thehill) November 19, 2018
Saudi journalist Jamal Khashoggi, a Washington Post columnist who was close to the ruling family in Saudi Arabia before criticizing the crown prince recently, was killed inside the Saudi consulate in Istanbul on October 2.
Last week, after several contradictory interpretations of Khashoggi's disappearance, Riyadh said he was killed and his body was cut off when "negotiations" failed to persuade him to return to Saudi Arabia.
By: Staff writer
/ Source: bbc