Dubai Culture's Winter Camp: Nurturing Young Minds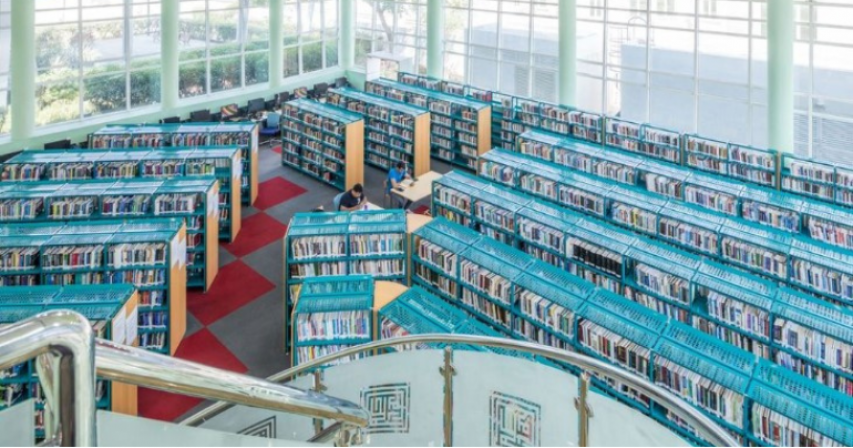 Dubai Culture's Winter Camp, fostering creativity
Dubai Culture and Arts Authority is fostering creativity and knowledge exploration among children through its interactive workshops at the Dubai Public Library Winter Camp. The event, themed 'Nature and Science,' aims to provide young participants with an enriching experience that seamlessly combines education with entertainment.
The winter camp, taking place from November 11 to December 22, is designed for two age groups: children aged 5 to 9 years and those aged 10 to 13 years. It offers a diverse range of activities, encouraging participants to explore the intricacies of the environment, discover the wonders of science, and delve into the realms of space exploration.
Abdul Rahman Younis, Acting Director of the Public Libraries Department at Dubai Culture, highlighted the importance of the winter camp in motivating the younger generation to be creative. He stated, "Through a diverse array of workshops and engaging activities that seamlessly combine education with entertainment, we offer young participants the chance to enrich their cultural knowledge, stimulate their creativity, enhance their communication skills, and foster a sense of responsibility."
The Winter Camp serves as a dynamic learning environment, empowering children by honing essential life skills and broadening their horizons across various fields, including science, the environment, space, arts, and more. The initiative aligns with Dubai Culture's commitment to investing in future generations and stimulating their imagination.
The vibrant atmosphere of the camp extends to several public libraries across Dubai, including Al Safa Art and Design Library, and libraries in Hor Al Anz, Al Twar, Al Rashidiya, Al Mankhool, Umm Suqeim, and Hatta. These venues host a variety of interactive workshops catering to different age groups.
Children participating in the workshops have the opportunity to engage in diverse activities. They can craft 3D models of volcanoes using clay and plastic bottles, explore the significance of forests in the 'Moss Wall' workshop, create adorable creatures in the 'Lil Rock Stars' workshop, and master the art of designing futuristic units and constructing a space station in the 'Astro Station' workshop.
The workshops cover a wide range of themes, including sustainable practices in the 'Sustainable Wonders' workshop, soil science, insect exploration, and food conservation. Participants will also delve into plant cultivation using the ancient Japanese 'Kokedama' technique and create artificial fish tanks in 'The Art of Realistic Water.' Additionally, there will be a workshop titled 'Avian Adventures,' where children will learn to make bird nests using pottery.
The winter camp is inclusive, with a series of quality workshops dedicated to People of Determination. Hosted by the Umm Suqeim and Hatta libraries, these workshops aim to help individuals with diverse abilities develop and enhance their creative skills. Activities include exploring the harmony between art and nature in 'Sciences in Artistic Hues,' discovering collage art techniques in the 'Artistic Buttons' workshop, and unleashing creativity in the 'Moving Rocket' workshop.
As part of the winter camp, Al Rashidiya Library is hosting a Second-Hand Book Fair to instill a reading culture in the hearts of future generations. The fair encourages interest in books and recycling, featuring a wide range of books in Arabic and English at symbolic prices ranging from AED 3, 5, and 10.
In summary, Dubai Culture's Winter Camp provides a holistic learning experience for children, fostering creativity, knowledge, and a sense of responsibility. The initiative contributes to the cultural enrichment of the younger generation, aligning with Dubai Culture's commitment to empowering and inspiring creativity in the community.
For More Related Updates Please Visit Our Official Website
By- Sahiba Suri
By: Sahiba Suri