Hunt for missing 15-year-old Indian boy in Sharjah ramped up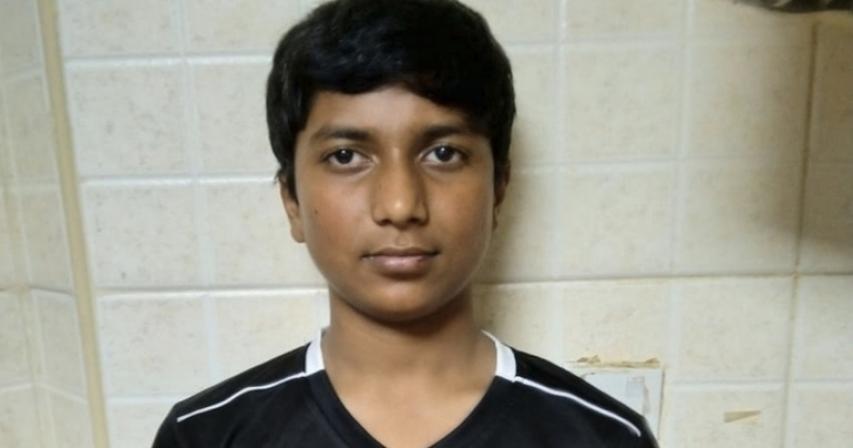 5 months ago / 144
The boy left home after a tiff with his mother.
---
The Sharjah Police have intensified the hunt for a 15-year-old Indian boy, who has been missing since the wee hours of July 4. Mohammad Perwez Alam, a student of Delta English School in Sharjah, allegedly ran away from his home in the Al Muwaileh school area after his mother scolded him for watching YouTube videos on his mobile phone late into the night.
Perwez's father Mohammad Aftab Alam, who runs a small business with his brother in Sharjah, told Khaleej Times that they have been desperately searching for their missing son for the past 10 days. A missing person's complaint has been registered at Industrial Area Police Station and the Consulate General of India alerted as well.
"After prayers and dinner on the night of July 3, we went to sleep. Perwez's mother woke up to use the bathroom and found out that he had been watching videos in his room. She yelled at him, and an argument ensued. After this, we went back to sleep again," said a distraught Alam. The family suspects that he may have left the house between 1 am and 4 am. "We woke up at 4 am and looked for him everywhere, but could not find him," added Alam. Perwez's father said that he may be wearing a blue T-shirt and brown trousers, or a white pandora which he usually puts on during prayers to the mosque.
"Perwez's Emirates ID and passport are with us. The boy uses his mother's mobile phone; he does not have one of his own. We have been going from door to door showing his picture to people so that someone can identify them," his father said.
An official source at the Sharjah Police confirmed that Alam had filed a missing report at the Industrial Area Police Station stating that his son had left home in Muwaileh and gone traceless. They looked for him in his friends' and relatives' homes but in vain.
The source said the police are combing mosques, schools, public places, hospitals, and shopping malls. The police patrols have been provided with the boy's photo to carry out the search in various residences and commercial areas in the emirate. CCTVs in public places are being monitored and circulars carrying the teenager's personal information and photo have been distributed to all police stations as well as at all exit points and borders.
Alam, who hails from Munger in Bihar and has been staying in the UAE since 1998, said: "The police have asked us to be patient. Perwez hasn't taken any money with him. He may have left with Dh8 which his mother had given him to purchase groceries earlier in the week." Perwez used to go for Quran classes during the summer. "He has three sisters. They are aged 12, eight, and five respectively, and are students of India International School," said Alam. Perwez plays kho-kho and kabaddi for his school and is often sent for tournaments to Abu Dhabi from his school.
"We just returned from Saudi Arabia after completing Umrah on June 4. I have spoken to all the passengers who accompanied us on the bus and called his friends and everyone else. No one knows where he is," he added.
Police urged the public and community members to call 911 in case they spot the missing boy anywhere in the country to be able to help him reunite him with his family.
/ Source: KhaleejTimes