Relive Arabian Nights at upcoming Sharjah International Narrators Forum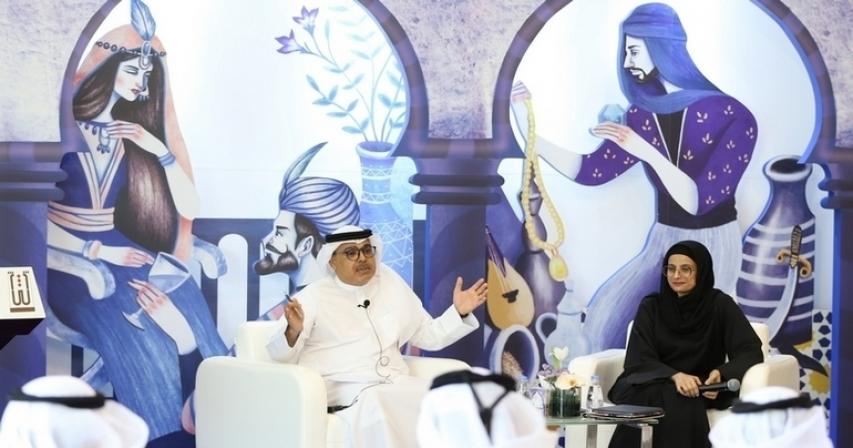 1 month ago / 64
Around 97 experts, researchers and storytellers from 43 countries will be part of this year's forum.
---
Rediscover the enchanting tales of 1001 Nights in the upcoming Sharjah International Narrators Forum (SINF) to be held from September 24 to 26 at the emirate's Expo Centre.
With the Arabian Nights theme, the 19th edition of the literary fest shall complement the emirate's World Book Capital celebration and the overall cultural project of His Highness Sheikh Dr Sultan bin Muhammad Al Qasimi, Member of the Supreme Council and Ruler of Sharjah.
For three days, the narrator's forum will take its visitors on a 'magic carpet ride', deep into the centuries-old stories of the beloved classic that impressed the world, said Dr Abdulaziz Almusallam, chairman of the Sharjah Institute of Heritage (SIH), at a Press conference on Tuesday, September 17.
Around 97 experts, researchers and storytellers from 43 countries will be part of this year's forum, with some flying in from as far as Brazil, Peru, Switzerland, France, Croatia, Portugal, Russia, China, Japan, Uzbekistan, and Senegal.
There will be storytelling, cultural programs and training workshops - including writing sessions inspired by Arabian Nights.
A special exhibition will also be held, showcasing rare copies of the book, as well as all brochures, newsletters and other materials celebrating its iconic tales.
"The forum has long been popular for its diversity and creativity, but this year, visitors can expect several additions and exciting workshops," said Aisha Al Shamsi, general coordinator of the SINF.
Some sessions are named the Shining Light, the Magic Crystal, Princess Jasmin Jewels, Hoods of Shahrazad and Shahrayar, The Masks, The Feather and many more.
Guest of honour
Dr Almusallam revealed that Italy will be the guest of honor at this year's SINF, with the city of Sardinia representing the country's diverse heritage.
He added that Dr Robereta Ide Muscas will be the honorary figure who will be recognised for his contributions in the field of folk tales.
Mark your calendar
>What: Sharjah International Narrators Forum
>When: September 24-26
>Where: Expo Centre, Sharjah
What to expect
>Storytelling
>Cultural shows
>Workshops and discussions
>Special exhibition featuring 1001 Nights collections
>Youth discussion on 'Comprehending The Emirati Heritage', organised by the Emirati Youth Council
>An Arabian Nights-themed Kuwaiti drama presentation
afkarabdullah@khaleejtimes.com
/ Source: KhaleejTimes